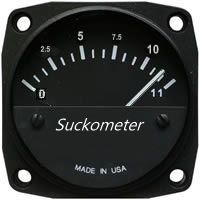 I do a lot of presentations and enjoy the process of creating the content as much as delivering it. Over the years I have seen the full range, from the awesome to the truly bad, and this last Saturday I went to the Being Human conference with a friend. The speakers were impressive, very impressive, and I would encourage you to check them out.
I commented to Bryan that I was thinking about what made these presenters so compelling and 2 things jumped out. With a couple of exceptions, every speaker was a PhD, which means they spend a significant amount of their time teaching. This experience is unique because of the feedback loop that a classroom is and the opportunity for extemporaneous discussion about the material, which develops a high degree of comfort. Secondly, each presenter covered material that is their life's work, they are not repeating talking points and reading from slides prepared by other people… they own the content and have deep expertise to back it up. Practice and content ownership make come together to make these presenters really impressive.
I was inspired and the experience made me think about what makes a good presentation in our business.
1) Kill the weak: Strong and assertive language is honed, eliminate weak words and phrases. Don't equivocate, state your message clearly and with conviction.
2) Speak to the audience: Use language that everyone in your audience can relate to and don't talk down to them.
3) Focus on the theme: Reinforce the central theme and keep it focused by revisiting main points, visually and in the narrative.
4) Would you like it? If you don't love your own presentation then rethink it. Be honest with yourself.
5) Steel fist, velvet glove: Finish with a KO punch, don't run out of gas halfway through. Save the best for last to burn in the central theme.
6) Math is graded: Do your numbers add up? Also take care to use numbers on a common scale to prevent confusion across multiple slides.
7) An image is always better: Bullets are for firearms… images are always better for communicating.
8) Speak to the slides: You are Batman, the slides are Robin… the sidekick. Run the show and build the slides to reflect that.
9) Less is more: Review every slide for stuff that doesn't help… your presentation is a children's book for adults. Another way to approach this is what is called "tweetable moments" which are nothing more than what 140 character message would you want tweeted by an audience after each slide.
10) It's a conversation: Presenting is about creating a sense of comfort and intimacy as much as it is communicating a message. Be yourself and that means be animated with your body language, use anecdotes to personalize the content, be self-deprecating, and most of all be enthusiastic about it because enthusiasm and excitement are infectious qualities (unless you are presenting on something like genocide, in which case enthusiasm is not good).
(Cross-posted @ Venture Chronicles)