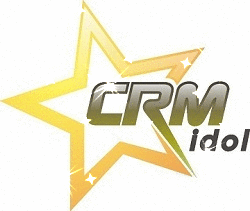 As many of you reading this know, each year, I produce, with the help of many of the great influencers in the CRM, customer experience and social worlds, a competition for emerging customer-facing technology companies called CRM Idol.  Somewhere between 45-60 contestants have to demo their products and company, then if they make it past the first round, participate in an in-depth interview with two influencers and pretty much their entire senior staff and then if they make it past that to the finals – and only 5 do – they have to do a video (required) and that is subject to voting both via public venues and among some 75 other influential judges that span the customer-facing world from the technology vendors to the analysts to the buyers to the journalists.   As one of the partners at a Tier One venture capital firm told me, "the winner is the most vetted company in the world."
Well, from our initial pool of 45, we are down to the five finalists and each of them has a story to tell – which they are going to have to tell with their video that will be posted up across the globe in late November.
But what I want to do with this post is tell you a little about each of the finalists.  Since they are finalists in the competition, I've made a deliberate effort to leave out the judgments and the opinions as much as possible.
In alphabetical order:
The CRM Idol 2013 judges and "the crowd" will choose a single global winner for CRM Idol that will be announced on December 18 after the popular and judges' votes on the videos and the companies are in.
Stay tuned. We're now in the home stretch and it's a homestretch with no obvious winner. But after the votes are all in, we will have one – and only one.
The engines are revved up. Vroom.
(Cross-posted @ ZDNet | Social CRM: The Conversation Blog RSS)