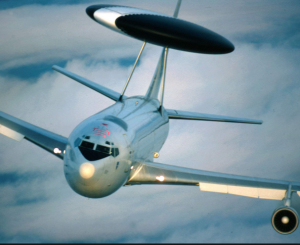 The recent PwC decision to acquire Booz took me back to younger days when I was an reluctant accountant at PW (the C came later after it merged with Coopers). I had little desire to do time in auditing or get a CPA certificate, but that was a requirement back them to qualify for its consulting unit. So, in my boredom, I sent out feelers and landed an interview with Booz Allen and Hamilton (which spun off Booz just a few years ago). I got the impression there my auditing experience had actually negated for them some of  my top of class MBA allure.
So  it is interesting to see PwC make consulting acquisitions, and BAH on the other hand hire tactical, technical talent.
It has actually been happening with regular frequency –the attempt to blend very different strategic and transactional talent. PwC has grown strategic talent organically, used the Sarbanes Oxley cautionary era and post-consulting sale of SAP and other practices to IBM to grow advisory services, and  made other strategy acquisitions like Diamond. BAH on the other hand has done plenty of supply chain and other operational consulting for corporations and more recently plenty of government contracting (brought into plenty of focus by recent alum, Edward Snowden)
But some things have remained the same
a) Independence issues keep popping up
Contrast two firms to see the weight accounting independence has on consulting practices. Accenture, freed of Andersen, not only survived the Enron fallout, but has morphed and thrived. Deloitte, which has kept its accounting and consulting integrated, has by many measures underinvested and has a narrow technology footprint (and a less than stellar implementation success track record).  Expect PwC to be similarly constrained and have to pick markets dictated by its accounting leadership versus those which make business sense
b) The pyramid business model continues
A client vividly described it as the AWACS model. Multiple levels – boots on the ground, helicopters, fighter planes, all coordinated by the big eye in the sky. Clients pay for it all, he said. The truism in the services market is the base of the pyramid keeps expanding, and that's where clients see the least value.
So, it will be interesting to see how PwC/Booz navigates the turbulent next few years in services. I will be discussing with Phil Fersht at the HfS Blueprint event five disruptive trends that are rocking that sector:
Explosion in technology categories
Shifting business models
Changing talent landscape
Evolving location risks and perceptions
From systems of record to systems of advantage
(Cross-posted @ DealArchitect Full)