Think about the overall employee "user experience" that HR managers have a hand in defining and creating: It starts, logically, with the building and the office space. Then there's the company culture — and all of the variables that go into that — that HR helps shape as part of the employee experience.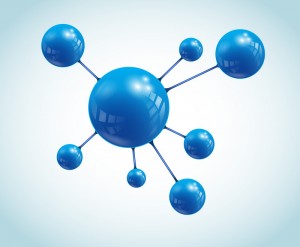 For many successful companies, creating that great bricks-and-mortar "UX" is a core competency of HR. But today, creating anequally optimal digital user experience for valued employees is a critically important challenge that relatively few businesses have mastered, let alone understood. As I suggested here recently, companies have rightfully obsessed over customer user experience while in many cases completely ignoring the employee UX. The solution is around engagement and personalization, but that's not a sustainable formula for success.
So it's time for an enterprise upgrade on the employee UX. Apple was groundbreaking in that it stripped the bells and whistles from a given product and focused on delivering a clean, easy-to-use experience that didn't require a user manual to get things done. Why can't the enterprise apply this compelling and overwhelmingly successful formula when it comes to building things like employee portals and collaborative tools and platforms?
According to a recent CedarCrestone survey, 15 percent of companies plan to replace legacy HR software in the next year in favor of a cloud-based system. Most of these systems are attractive because they are simple and — frankly — less clunky. We live in a fast-paced society, we need software that will adapt to our need to move quickly and without glitches. Most importantly, we need a system that addresses user experience rather than simply user need.
Here are a handful of principles to keep in mind for upgrading the employee user experience:
Make It an HR Priority, not an IT Project
Over at Appirio, Jason Averbook recently shared some smart advice in an interview with Computer Weekly: "User experience is something that HR is not good at," Averbook explains, "but it needs to get better at. It can't solely be the responsibility of IT."  Legacy issues in many organizations don't help, either. "We see it a lot," Averbook continues. "IT people create the business case for these new technologies, but because it would involve their job changing, they would say the business case does not make sense, in order for job preservation."
Point is, as HR tech moves higher and higher into the cloud — and as employees become socialized and accustomed to having Apple-like elegance and simplicity with anything they interact with digitally, at home or at the office — HR departments need to be designing user experience, not the IT managers who ruled the roost for so many years before them.
Keep It Simple
Sounds like a no-brainer, but ease of use gets lost quickly in the excitement to offer new features and functions in HR software. Success — and mass adoption — tends to happen when you mirror something cool that people already know. Twitter co-founder Ev Williams said as much when his counterpart Jack Dorsey claimed they invented Twitter. "People don't invent things on the Internet," Williams supposedly told Dorsey, "They simply expand on an idea that already exists."
HR managers ought to be thinking the same way — steal a page from Facebook, Twitter, or LinkedIn when developing user experience that will click with your employees.
Make Engagement a Central Element
Josh Bersin recently wrote that creating or investing in a system of engagement over a system of record is important for the future of HR tech. "Originally conceived as systems to help HR managers administer various people practices," Bersin writes, "now HR software is really designed to help employees and managers manage themselves."
Don't worry, employees don't feel as though HR managers are pawning duties off to them. In fact, employees report a happier workplace when they are able to engage on a consistent basis. There's a reason why the annual performance review is dying — it's because employees are engaging with one another on a regular basis through these new, engaging types of software.
Make It Mobile
Let's face it — we're addicted to our mobile devices. I know some of you are saying "Not me," but when was the last time you spent an entire 24 hours without your device? Mobile is a large part of our day-to-day and so, for most, is work. There's no question that HR technology needs to be accessible via mobile devices as well as integrated with them.
Employees will use HR technology on their phones if they can use it as a helpful tool: whether that means syncing calendar updates with teammates to submitting peer reviews while waiting to take off for a business trip — these simple tasks seem easier and more fun for workers if they have the ability to complete them on their own time.