Last year I made a bit of fun of Oracle, picking on the symbolism in their closed, walled conference setup vs. the open festival-like environment at Salesforce.com's competing event.  Here's a little pictorial reminder: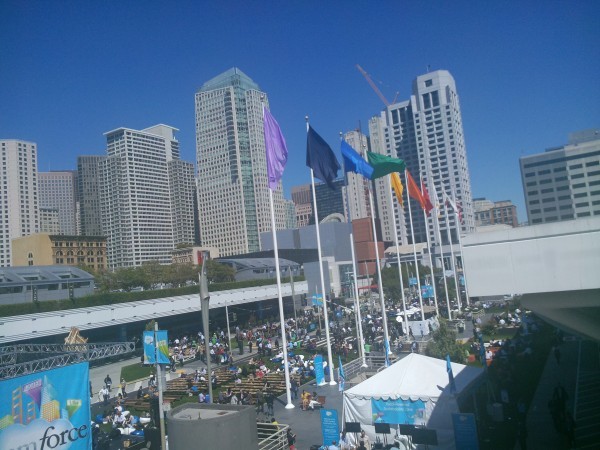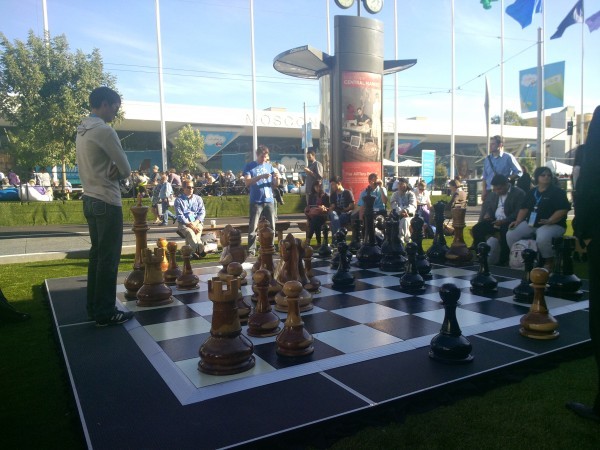 Dreamforce did not even feel like a conference, rather a Festival – Woodstock, Mardi Gras, SXSW – your pick.  Fun.  Contrast that to Oracle's fortress: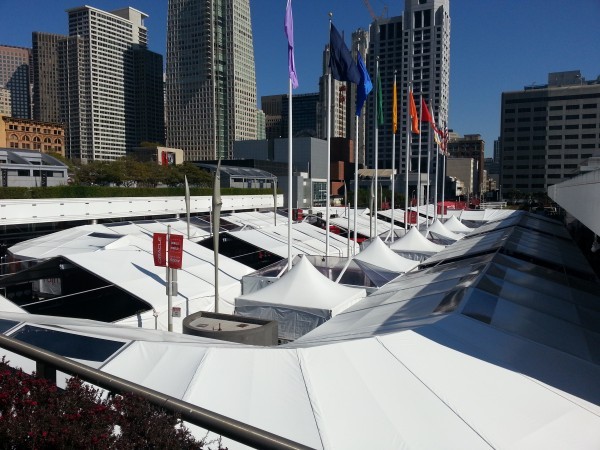 Actually, the above picture reminded me of a formation of the Roman Legion…
I found it shocking how the external appearance truly reflected the messaging of the two companies.
But wait.. OMG… does Oracle actually read blogs?
This year Oracle Openworld literally copied to Dreamforce setup (just swapping the astroturf for O-Red).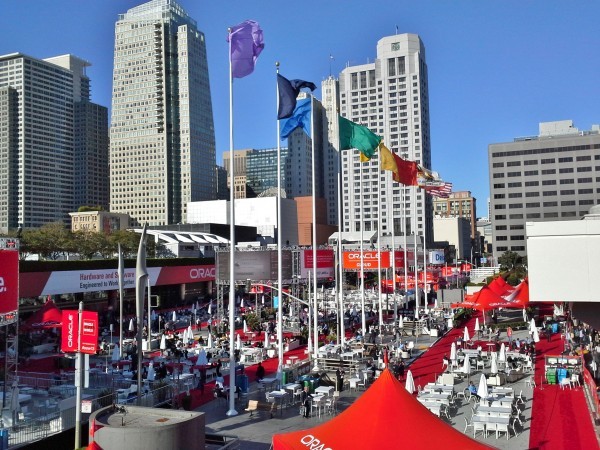 Of course speculation started right away on how Salesforce.com will respond.. or whether they even want to, given the newly found (but now we know short-lived) Larry-Marc bromance:-)
And now we know – Salesforce surrendered, asked for Alien help.  Dreamforce Plaza, home to 120,000 people next week is taken over by Space Pods.  The invasion has begun:-)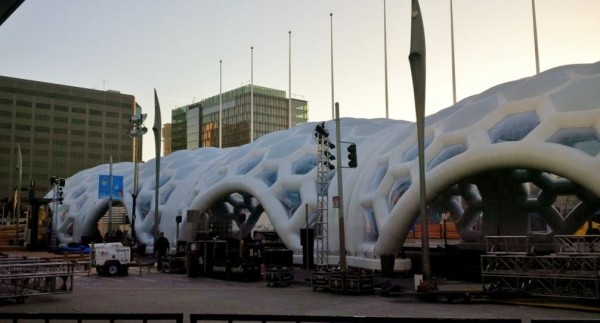 Don't believe in Space Invasions?  Here's another theory, just for you:
How the #DF13 bee hive was constructed. They used 10 million bees to lift the structure. AMAZING! 

And if you're still skeptical… well, here's how Dreamforce Plaza was really built – but keep it between us, will you? 🙂
Happy #DF13!
(Cross-posted @ CloudAve » Zoli Erdos)