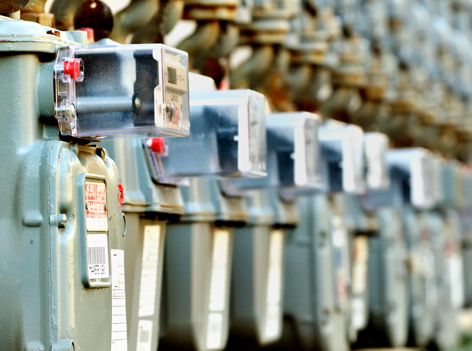 Recent discussions about SAP's Business byDesign have highlighted the importance of multi-tenancy as a component of on-demand software economics.
Fellow Enterprise Irregular blogger, Anshu Sharma, who is an employee of Salesforce.com, explains that multi-tenancy aligns the interests of software vendors and customers:
Multi-tenant software businesses work very hard to keep the systems up and running, to keep them safe, to earn and retain the trust of their customers – prioritizing it over bells and whistles….

Single-tenant software is good for the vendor. Your instance goes down, you and only you are impacted – even if its down for hours or days. The vendor can resolve the issue at the earliest or at leisure – with no risk to its own business either way! Your fortunes are tied to only yours – not the vendor's and not of others.
Another Enterprise Irregular, top HR analyst Naomi Bloom, also proclaims the superiority of multi-tenancy:
Two of my long-standing HRM software architecture preferences have gone mainstream:

True multi-tenancy, a required foundation for successful HRM SaaS products or BPO platforms; and
Highly configurable tenants, to include the effective-dating of those configurations, full inheritance across and within tenants, and no disruption of configurations as the vendor applies new releases.
In an article she wrote for HRO Today magazine, Naomi adds:
I was a very early and quite aggressive proponent for the critical and role that architectural multi-tenancy plays in the HRM delivery system's platform. Multi-tenancy is critical to the economic viability of HRM BPO and, I might add, SaaS. [I]f it's not multi-tenant, it's not SaaS.
Cloud economics. I asked David Friend, CEO of online backup provider Carbonite, to explain how SaaS economics work at his company (David also founded Pilot Software, which SAP purchased a few years ago):
Our key challenge is getting the financial model to work, which means continuously pushing down costs associated with acquiring customers and backing up their data. To keep retention high, you must have a product people love, because it's expensive to acquire customers. Those are the key levers in running this business.
Enterprise Irregular, Nenshad Bardoliwalla, wrote Driven to Perform, the definitive text on enterprise performance management. He explains the relationship between technical architecture and customer benefit:
The reason cloud-based models are so disruptive is entirely driven by economic principles that are paramount for a vendor to understand before they enter the market.

In order to be a successful cloud vendor, the most important aspect of the product strategy is that the architecture must be be able to support the development economics posited by the business model.  The proven, successful vendors in the space primarily use a single instance, metadata-driven, multi-tenant architecture, whereby every single customer runs on the same infrastructure, allowing all of the costs around development, management, and deployment to be aggregated and then distributed across the entire customer base.  This creates significant economies of scale that can then be passed on to the customer in the form of lower costs.

The more a vendor deviates from this technology model, the higher the costs to serve each individual customer, and thus the crucial important of aligning the business model with the technology model.
Despite the importance of multi-tenancy, Phil Wainwright, another Enterprise Irregular and an authority on cloud computing, cautions against focusing too narrowly on this issue as a driver of customer success:
Cloud computing is far more than just multi-tenancy. The technology is core and it's essential, but it's not the whole story. What matters is a raft of capabilities and concepts that I prefer to group together under the umbrella term of 'platform bandwidth', all of them concerned with a cloud platform's capacity for unremitting, uncapped and continuously improving web connectivity.
My take. For cloud software customers, vendor architecture should ideally make no difference at all. Rather than worrying about vendor economics, it would be best if customers could focus only on features, functions, costs, business fit, and so on.
Realistically, however, enterprise buyers must consider vendor reliability, health, and sustainability as important elements of the buying decision. The connection between multi-tenancy and vendor performance in the software as a service market is therefore a key factor for buyers to understand and evaluate.
What do you think about the importance of multi-tenancy to the world of cloud software.
[Photo by Michael Krigsman]