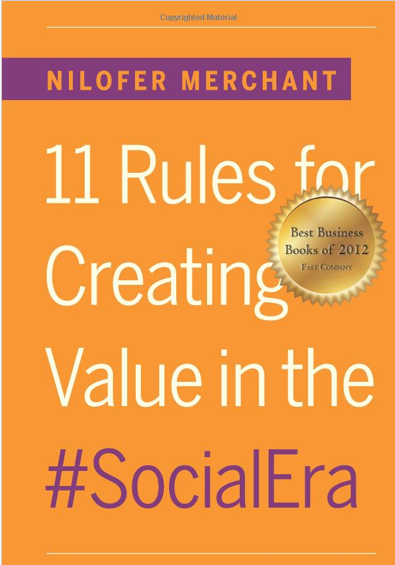 When Nilofer Merchant's 11 Rules for Creating Value in the Social Era came out, I bought it on my Kindle.  But, because I have 49,245 books on my Kindle (not really, but that's what it feels like), I sort of just parked it there to read to "later."
Well, later was this weekend.
I'm stunned and somewhat embarrassed I have not read this book until now.  Merchant is describing the principles behind Change Agents Worldwide much more eloquently than we have to date (after a year of doing this and talking about it.) Drawing from academic research and her personal experience, she captured the essence of what "gorillas" need to be thinking about, and more importantly, doing – today.
What's most interesting to me is that our team (about 30 of us), have come to these conclusions from different perspectives, different industries, and professional backgrounds from actually working this way and fostering this sort of change.  I don't think I've ever recommended a book this strongly if you are a believer in how large organizations need to change for the future.  The book is now available in paperback too.  Do yourself a favor and buy it for yourself this holiday season.

(Cross-posted @ ITSinsider)