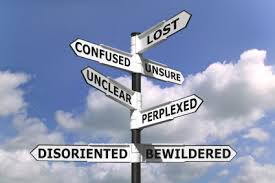 In part one and two of this series I spent a fair bit of time discussing the drivers for building a sense and respond, data driven business. The concept, I think, is pretty obvious when you put it into the current business and technology context. What's perhaps not as obvious is how a business would actually go about setting up and supporting both the culture and the technology infrastructure. To get a better picture of what's needed let's look at 4 areas, people, culture, process and tools.
People: A big part of this model is driven by the people actually tasked with making the decisions based on the available data. We've already discussed the basic problem, getting the "right" data to the "right" person / people in the "right" context and at the "right" moment. There are several issues related to people and the idea that the systems in use today can facilitate this process. Finding the correct owner(s) for the decision is critical, but beyond that, context, or coordinating the timing of the delivery of the insights to the actual need is not simple. For the system to help facilitate the process there needs to be a profile of each employee that is robust and contains more intelligence than what most organizations can provide in current tools. ESN tools do start to capture this type of information, but in reality still rely too heavily on self reporting. There are some new data mining techniques that can help extract information about personal expertise, based on internal and external data sources like email, public social networks, etc. Privacy is a concern of course, but carefully managed this shouldn't be an issue. Transparency of process and data sources combined with a clear understanding of the value to each employee goes a long way towards reducing the privacy risks and concerns.
Culture: Culture is a big issue around this whole new sense and respond model. Even the basic idea of distributed decision making can be difficult in organizations that are used to pushing every decision up to a manager or executive level. In the new business environment this is not scalable anymore (if it ever was). There is so much information that needs to be examined in support of critical decisions that operating in a culture where decisions are centralized and controlled closely is a huge competitive disadvantage.
The second cultural issue is around the idea of sharing information versus hoarding it. In the old industrial model knowledge was considered a power base but in today's connected and information overloaded environment that's not practical or productive. Sharing information is the new power base. Content curators are essential to keeping the information flowing and helping it get to the right place in the organization.
Process: Modifying processes to operate in the new sense and respond model is critical to adoption and is an important component to helping change ingrained cultural barriers. Developing processes that incorporate data driven decision making needs to happen across the business if you want to change the operating model. The processes are interlocked with the underlying systems bit old / existing and new decision support tools.
Tools: There is clearly a technology component to this new operating model. In the past many analytic tools were designed to provide historical information but in this model real time information flow is critical as is the context itself. Currently we're seeing the emergence of 2 basic approaches for these new tools, embedded into current systems, often providing specialty decision support and broader analytic / decision support platforms that can be deeply integrated into existing systems. Many of the current ERP system vendors are moving down the path of embedding analytics inside of current workflows, particularly in newer cloud based ERP systems. An example of this would be the Oracle Fusion HCM Analytics for Fusion HCM Cloud. For an example of the new decision support analytics platform take a look at Tidemark. There are a lot more examples of course, but I don't really want to go through a comprehensive review of all the alternatives in this post…maybe in a future post though.
In addition to analytics that is an emerging trend around data sources as well. There are a lot of new data types and that data can have a great deal of value in the right context. Businesses that have the capability to aggregate that data are starting to offer it up for sale, think Twitter Firehose, eBay real time transaction data, retail sales data, etc. for example. Expect to see more of these data marts to crop up over the next few years as more systems become available to make use of the data.
(Cross-posted @ Michael Fauscette)