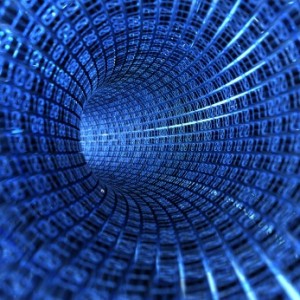 Back in December 2009, fresh off the heals of publishing what I hoped would be the definitive guide to strategy-driven analytics Driven to Perform, and being accidentally admitted to the Enterprise Irregulars, I wrote The Top 10 Trends for 2010 in Analytics, Business Intelligence, and Performance Management where I summarized where I thought the industry was at that time and where it needed to head in the 2010s and beyond.  And like all such pieces, I managed to get a few trends right on, a few trends partially right, and a few that made me look like I had been hanging out with Rob Ford one too many nights in Toronto.  As people far wiser than me have said, "the best way to predict the future is to create it", so over the last four years I've worked to make my own humble contributions in creating the future of the analytics industry.  But A LOT can change in four years.  For example, there are now FIVE people in the world who have actually read my book (thanks Mom and Dad!) and aren't solely using it for its sleep-inducing characteristics on long flights.  Therefore I thought it was high time I took a look at the state of our industry and refresh my perspective.
Together with my Co-Founder and CEO at Paxata, Prakash Nanduri, we recently published Five Business Intelligence Predictions for 2014 in Forbes that I've summarized below:
The bloom will come off the rose, and big data will need to prove its business value.
Tableau and QlikView licenses will outpace Excel licenses.
By the end of 2014, half of all BI vendors will begin seeking an exit.
Internet of Things (IoT) starts to gain traction.
We can finally realize the full potential of data scientists.
You can read the details of those predictions in the Forbes article, so I wanted to use this blog post to cover five key technology trends have emerged in the last four years that I see facilitating these predictions:
These are my thoughts for what I see driving much of the key innovation in 2014.  What are yours?  I welcome your input!
Here are some other good reads on this topic that I found worth perusing while thinking about this topic:
P.S.  I'm still trying to figure what "Big Data" means but they haven't told us yet in my MOOC on "Data Science".  🙂