At our social business event back in September, during Social Media Week London, we could feel something in the atmosphere.  A mood in the room, a sense of excitement and change.  Digital disruption is happening at a rapid rate.  Everyone's business model is under threat from the move to digital across all industries.  The average Enterprise has to change or get leapfrogged by a newer, more nimble competitor.  Being average won't cut it any more
That got us thinking. The us, is Alan Patrick, Janet Parkinson and I – the team formerly known as Patchwork Elephant (we've got a new name now).  We all met last decade at London's Tuttle Club and have been crossing paths, working together and talking around the intersection of business and social tools on a regular basis ever since.  The eight different perspectives presented on the future of social business at that last event, combined with the resultant reaction and discussion, along with the commentary we see on our favourite blogs pushed us in to action.  We have some strong opinions around the social business topic.  About the thought leaders, companies and practitioners that are getting it right, and around the many social media agencies, consultancies, bloggers and approaches that aren't.  We wanted to start something that could exert some influence, focus discussion on what works, what doesn't and what's next?  What could that be?  We also see the opportunity for helping business adapt and change and move beyond business as usual.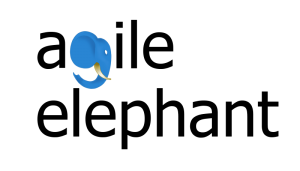 For our previous social business events we'd used the idea of the Patchwork Elephant to describe the complexity of the problem – and to highlight that solving the problem is the elephant in the room.  It didn't take long to decide what we wanted to do, but it took us a while to decide what to call it.  When we did come up with the name it became obvious, seemed right, and the Agile Elephant was born.  Obviously the name echoes the Rosabeth Kanter and Louis Gerstner books on making big business dance, as well as that elephant in the room, and most importantly the parable of the blind men and the elephant – they all see something different.  We add agile to those concepts – in terms of our thinking, but most importantly in our approach to the processes around development and deployment of the solutions we have in mind.
That has explained the why, here is the what.  We are starting: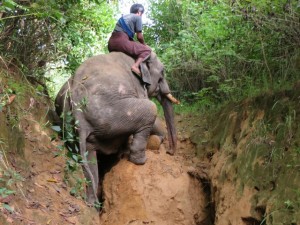 The Elephant is up and running.  As Alan said in his post, anyone who doesn't realise they can be agile hasn't seen them in the wild, or seen what they can do.  Your thoughts, suggestions, help, support are all welcome.  I'm a big fan of The West Wing so…  What's next?
photo by questionforthekeeper