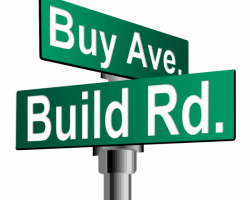 I am a lifelong package guy. First mainframe package implementation in 1984. As/400 packages in 86. First SAP R/2 experience in 89. Gartner ERP analyst starting in 95. Many package related outsourcing and SaaS negotiations in the last decade.
To me, Buy won the debate against Build a long time ago.
So I felt a sharp pain when I read this Coverlet Meshing column in InformationWeek which is in-your-face challenge to that belief and ends with
The honesty of it is that if your business model (and talent) can't manage a build, then you won't be able to deliver a buy.
Now Coverlet (a pseudonym) is a financial services executive and while he raises valid cultural reasons (Build attracts better tech talent),  many package vendors have made lots of promises but under-delivered to that vertical. But if he was in Retail, Insurance, Utilities, Telecomm he could have written something similar. In fact if you talk to industrials as in auto, medical devices etc even they are doing plenty of custom development these days when it comes to IP in their products, in customer facing and other mobile apps, in cutting edge analytics.  Most of the case studies in my recent book, The Digital Enterprise, described custom development projects as they discussed innovation.
The reality is package vendors are increasingly getting narrowed to horizontal, back office finance, hr and procurement type functionality. Most missed their opportunity to become "ERP" for various industries. Many have missed out on globalization opportunities. Others have missed out on emerging product and customer centric apps. The TCO of many packages has gotten out of hand with onerous integration with built systems, data center charges, upgrades and other on-going maintenance changes (hello: 96% margins). In many ways, Buy cruised through the last decade.
There are many good reasons to still Buy (hey, you cannot wash away a lifetime of bias in me), but it's less of a slam dunk decision. The functionality, economics,  ease of deployment and upgrades, partner expertise and many other systems lifecycle items around packaged technology need a makeover.
(Cross-posted @ DealArchitect Full)
(Cross-posted @ DealArchitect Full)