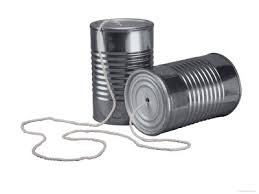 I got a little frustrated last week, with several ongoing projects with multiple deliverables and supporting content I found myself constantly playing "who's got the most current version of the file" and "where is that doc I need to read before I build those slides"? Now, we actually have good solutions to this email nightmare, but the people involved just wouldn't use them. Implementation / adoption issues aside (maybe I'll dust off one of my old "here's how you get adoption of" posts in the near future, but for now), the frustration made me start thinking about, what, as a business or workgroup, could you do fairly easily to help eliminate some of the problems, issues and barriers to better collaboration? So here are 5 simple things that you could do to have a more collaborative workplace:
1. File sharing and collaboration – STOP using email for file sharing and collaborative work on content immediately! It is not designed to support this type of work and is, for those of us who already get way too much email, the most frustration causing thing I can think of. There are some excellent solutions to this specific problem, tools we call enterprise cloud content collaboration (eC3) software. They are simple to implement and even simpler to use. They support all manner of device access from desktop to smartphone as well as almost all content file types and most support some type of synchronizing edit capabilities. Think of Box and Dropbox as examples.
2. Shared note taking / content development – Once again, stop using email for this activity, it's not a fit. There are a few ways to approach this problem but for me, tools like Evernote simplify this quite a lot. For work directly in other file types beyond the base note format, Google Drive could work, especially if you want to work together in real time. Box can work, but doesn't allow simultaneous file editing. I personally haven't used SkyDrive (or I guess it's OneDrive now) much, so I'm not sure if you can do simultaneous editing.
3. Sharing / communicating / activity streams: Enterprise Social Networks (ESNs) are really the standard for this new alternative to email and IM in the enterprise. They are not a replacement though, but instead sork alongside older collaborative technologies and move some types of sharing to a more optimized environment. Email is good at 1:1 or 1:few secure communications. With activity streams, the power of sharing with filtering and search can offer a much improved employee experience not to mention the availability of a rich profile and analytics.
4. Team meetings: Most of us get by with audio for the average team meeting. Once you move to sharing content, tools like join.me, Webex, Go-to-Meeting, AdobeConnect, etc. are sufficient. If you want to use video and move beyond a few nodes, which takes it out of the Webex zone, there's Google Hangouts, oovoo, Skype, Vidyo, fuze, etc. We don't use it as often as we should, but video does change the dynamic quite a bit, greatly improving the interaction.
5. Fix the incentives: It's pretty simple really, if you compensate people to compete no amount of rhetoric, nor availability of collaboration tools, will change behavior. You have to align compensation and incentives to the overall objective of getting people to work together or any other changes are virtually useless.
Just a few thoughts, what else are you doing to increase collaboration in the workplace?
(Cross-posted @ Michael Fauscette)