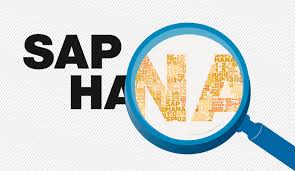 Sorry, Aneel and Marc but if someone were to ask me the most exciting event in the last decade of software, cloud enterprise applications would come in second. The phenomenonal growth of consumer mobile ecosystems would get my first ballot. Thousands of apps and new entrepreneurs, millions of customers, billions in volume and  revenues.
So, it is exciting to see an enterprise vendor like SAP emulate that consumer tech phenomenon. It says it has grown its HANA startup ecosystem to over 1,000 startups in 55 countries in 18 months. If it follows the trajectory of the iOS and Android stores it could be hugely transformative to SAP's traditional big elephant sales, big SI go-to-market model.
But that is a big IF.
Here are some caution signs along the way:
Can SAP learn to price to sell?
You could argue iOS and Android apps were underpriced. Indeed an entrepreneur told me about Steve Jobs: "The greatest trick the devil ever pulled was convincing developers to sell their apps for 99 cents" SAP on the other hand comes from the other end of the spectrum. Its legacy ERP ecosystem is the costliest in the industry – storage per gb, support costs per user, upgrade costs etc. Over the last couple of decades, SAP has been unable or unwilling to police its ecosystem. As an HANA entrepreneur I would smile and go "what's wrong with that?" As a customer I would go "Will history repeat?"
Is the analytics platform space overcrowded?
4 years ago when SAP started pitching (the predecessor of) HANA it looked differentiated in the in-memory analytics space. Today that landscape is much more crowded with Vertica, MongoDB, Cassandra, Netezza, Amazon RedShift and countless others chasing the Big Data market. The vertical focus of many HANA startups like FeedZai's on credit card fraud and NexVisionIX on retail will clearly help them – but the underlying platform is not that exclusive any more
Is analytics too narrow a focus?
The smartphone camera, accelerometer, GPS chip, Bluetooth capabilities each led to a wide range of photo, navigation, wellness and other apps categories in the Apple/Google stores. With HANA, the analytics focus while hot today may not be broad enough. Customers are looking at telematics, robotics, countless other areas beyond advanced analytics in their innovation areas.
Can SAP resist the marketing temptation?
There is also the risk  that  SAP will duplicate its track record with its communities. The millions of SCN and SDN members turned into  potent marketing machines with their blogs and tweets. Most customers on the other hand could not really articulate the value of the communities. 1,000+ HANA entrepreneurs could be used similarly when the real proof point should come from extent of customer adoption and related revenues
Personally, instead of startups in 55 countries, I would have loved to see just 55 startups with several million of revenue and capital by now. A 1,000 + startups (already) must be taxing SAP's resources, not  to mention the scrum for capital which you need plenty of  for enterprise class (compared to iOS) apps.
So it will be fascinating to watch how this ecosystem grows over the next few years and how it morphs SAP along the way.
(Cross-posted @ DealArchitect Full)