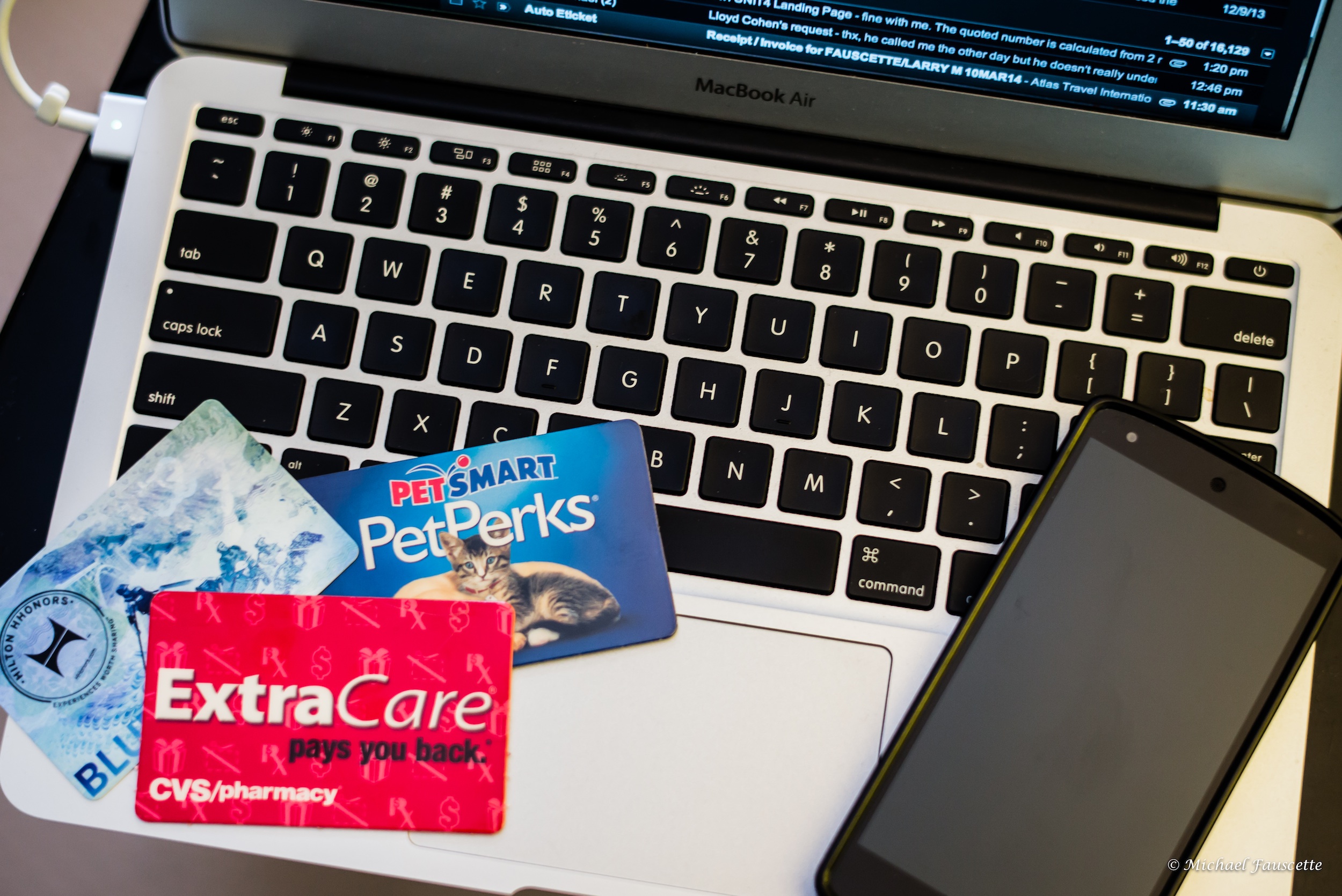 As a marketer we live in a time of near infinite potential for the collection and use of prospect and customer data to drive desired outcomes and also a time of infinite confusion over all the new tools, processes and concepts. As an individual we are in an increasingly connected online world that threatens to erode privacy at every turn. The line between valuable and overstepping the privacy boundary is very thin. From an individual perspective though, value is exactly the issue that can help define the limits.
All businesses have a wide set of available data to use to support all sorts of business decisions and activities, although getting to the data and making sense out of it is no simple task for most. For marketing, customer profile and transaction data are important of course. Data available from social networks and on social media have a great deal of value to the business as well, particularly as that data is often behavioral in nature. Even with all these internal data sources and types, there are many more potentially very useful types of data. Now this concept is not a new one, there have been brokers that sell all manner of data for quite a few years, mostly financial and general profile / consumer information. What's changing though, is the type and amount of data aided by new technologies and new distribution models enabled by the cloud.
Traditional data brokers have sold various types of personal data for years. That data ranges from basic name, address, contact to add on demographics like education, age, race, occupation, etc. The brokers often aggregate consumer data by buying up consumer information generated by store loyalty cards, searching / purchasing publicly available government records like DMV, voting records (in some states), and other public records (which are becoming more accessible as the data sources transition to cloud based storage). Credit reporting agencies were among the earliest companies to set up data broker divisions that make use of and aggregate multiple data sources and offer to sell the profiles. Companies like Experian, Equifax for example, have marketing services divisions. Standalone data brokers include companies like Acxiom and Datalogix. Here is a list of some of the other brokers and includes ways to opt out of the data collection.
So why is this interesting if it's been going on behind the scenes for many years? It's interesting now because of a couple of things; new technologies and business models enabled by the Internet are rapidly increasing the number of available data sources and the cloud is enabling new business models for distributing data. Let's look at each of these factors:
1. New technologies, GPS enabled mobile devices and cloud enabled devices are generating new data types that are very interesting to many marketeers. Think of the value of the rich data set that is created by your mobile device and add in things like Foursquare or other social data that overlays with the location data and you can see how this would be of interest to local business, for example. New businesses that have grown up around social networks and what we call marketplace platforms (like ebay, Airbnb and Uber), are producing new data types that help complete personal profiles in unique ways. In some cases the aggregated data also provides insight into group behavior in various contextual settings. The data types produced are quite diverse and range from contextual location data to maps of social interactions. For may of these new businesses that data, a by-product of the actual "business model", could become a viable and profitable secondary business. This is already happening, ebay for example, sells it's pricing data that is used to build dynamic pricing guides.
2. Building off the last thought, you can see that new business models are making the data more available and affordable. The cloud enables as a service models for software, infrastructure, storage, and even things like transportation (Uber) and housing (Airbnb) so why not data? It's no surprise that DaaS is a growing opportunity and will see a large increase in availability this year as more vendors move into the market, either as a discrete business or as a secondary business offering (a by-product of their "main" business). Pricing is fairly diverse right now, but generally you can expect to pay for actual consumption or pay as an "all you can eat" subscription.
I didn't touch privacy concerns in this post at all, but will do so in a future post. There is growing concern and interest from individuals and from government agencies in the potential for privacy infringements and for the need for increased scrutiny as more of these services become available. Couple that with the potential for backlash from the current NSA / government spying issues and you can expect to see quite a bit more of this topic this year.
(Cross-posted @ Michael Fauscette)