Everyone knows I am a strong advocate of Chief Information Officers. It's a tough job fraught with pressure from management that demands simultaneous cost cutting and innovation along with increasingly sophisticated business requirements for technology-enabled transformation.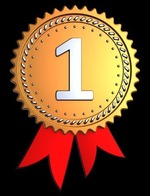 Despite these challenges and many more, there are great CIOs using technology to drive significant and meaningful business improvements. These folks start with operational excellence, to use the words of Intel's CIO, Kim Stevenson, and then creat value in partnership with other parts of their organization. You can find these excellent ones in the private sector, government, and in every industry.
To recognize these great leaders, a CIO Leadership Award will be presented at this year's MIT Sloan CIO Symposium event. Readers of this blog tend to be innovative and forward-thinking, so I wanted to bring the award to your attention and encourage you to apply.
The award website describes the judging criteria against which applicants are evaluated:
Strong Communicator. Articulates a vision for strategic business value from IT and works across the organization to build partnerships around this vision. Focuses communications on value and innovation, not technology.
Proven Manager. Clearly demonstrates value-for-money in the management of core IT services – providing the right services at the right price and the right level of quality.
Value Driver. Understands the business and needs of the CEO, CFO, Line-of-Business heads and other senior executives. Ensures clear focus on potential and realized value in all IT initiatives.
Trusted Partner. Exercises authority beyond IT itself. Considered a trusted member of the senior executive team, not just a technology leader. Suggests innovative uses of IT to transform the business – and successfully executes the changes.
The application process is quite simple. Just go to the website and complete the form, which asks questions related to your company, achievements, metrics, goals, challenges, innovations, results, and so forth. The application costs nothing, so take a few minutes and nominate yourself. It's truly the perfect opportunity to gain recognition for the organization, team, and yourself.
Although I am not a judge for this contest, I urge every CIO who has appeared on CxOTalk to apply for an award, because your participation on the show already testifies to your accomplishments.
The awards are co-chaired by George Westerman, Research Scientist at the MIT Center for Digital Business, and strategy consultant, Sudhir Desai. The judging team includes nearly a dozen IT leadership experts, including past finalists and winners of the award.
Benefits of winning includes recognition among an elite group of IT leaders, the opportunity to participate on a panel at the MIT CIO Symposium, and strong media exposure. Winners will also be honored at a private event just prior to the Symposium, which takes place on May 21, 2014. Incidentally, I will be moderating a panel at the Symposium, so if you attend the event be sure to say hello.
The application deadline for this award is March 18, so don't wait. Go to the award website for specific details, rules, and the entry form. I wish every CIO who reads this blog the best of luck and hope you win!
(Cross-posted @ ZDNet | Beyond IT Failure Blog)
(Cross-posted @ ZDNet | Beyond IT Failure Blog)