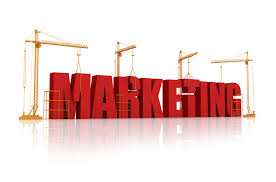 The entire business world is dealing with a lot of change, and it's being felt across all organizations and departments. The Internet and the four technology pillars (social, mobile, cloud and big data/analytics) are driving all sorts of new technologies and new processes and activities related to those new technologies. This is all good, challenging, and at times really hard. The changes aren't hitting all departments and functions evenly though. Marketing, probably more than any other organization over the past 5-6 years at least, has seen and is dealing with the onslaught of these new technologies. The marketing function is also dealing with changes in expectations from company executives, employees, partners and customers.  Many of my colleagues will argue that customer's expectations haven't changed, that customers always wanted to be treated to exceptional experiences but, I'd argue that the issue is not one of experience, but of the expectation that the expectations would be met that is putting a lot of pressure on marketing and companies in general. Anyway, according to the CMO's and other executives I talk with, and based on the shear number of changes in marketing (or needed changes anyway), it is quite turbulent to be a marketing professional these days. So what exactly is going on in marketing?
From what I've observed the following issues are having big impacts on marketing organizations:
1. Moving from outbound to inbound marketing
2. Moving from a fairly rigid and established quarterly marketing plan to an agile / iterative marketing execution process
3. Moving from customer journey maps to customer experience models
4. Moving to a customer data driven marketing process
5. Struggling to stitch all of the digital marketing tools into a coherent marketing engine
6. Moving from marcom and traditional marketing to content and experiences
There's new technology to help deal with parts of these changes of course, but in some ways that's part of the problem. There's no single technology solution that knits a solution together to address the needs of a modern marketing department. There are pieces of solutions, but these pieces often exist in silos that perhaps do as much to cause more problems as they do to fix others.
I've written about several of these 6 issues over the past year or so, but after thinking about each of them, I think it's time to try to put together a series of posts that talk through each issue and look at the technology, people and processes that could potentially help marketers successfully deal with them.
(Cross-posted @ Michael Fauscette)
(Cross-posted @ Michael Fauscette)