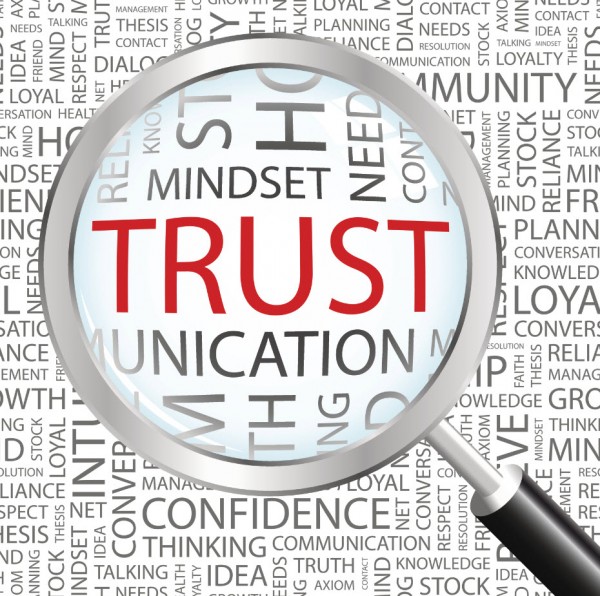 The scope, scale and variety of enterprise software review sites continues to accelerate, each promising a true glimpse into a buyer's experience. These sites include Credii, G2Crowd, Google Apps Marketplace, Microsoft's Pinpoint, LinkedIn, Trustradius, Salesforce AppExchange, and many others.  Each of these sites claims to have safeguards in place to ensure authenticity of reviews.  A few including G2Crowd are positioning themselves as Yelp for Software.
That's a great vision for bringing greater clarity and simplicity to the process of evaluating and buying enterprise software.  The trouble is buying enterprise applications is inherently more challenging and multifaceted. One often has to anticipate and plan for future changes in business models now.  That's far beyond the simplicity of Yelp and other consumer-based reviews.
The hard reality is that enterprise software selection decisions have a direct impact on future financial performance.  Choosing the right enterprise software can strengthen customer relationships and streamline production. From having been involved in many software selection projects over the last twenty years, one resoundingly clear lesson I've learned is: when you marry the application you marry the vendor. That's why putting blind trust into these review sites is a bad idea.  These sites need greater transparency and a more proven track record to earn and keep trust.
Fake It Till You Make It And The Power of Fiverr
Professors Michael Luca of the Harvard Business School and Georgios Zervasy of Boston University published the study Fake It Till You Make It: Reputation, Competition, and Yelp Review Fraud, reporting how pervasive fake reviews are on Yelp, and what motivates businesses to pay for them. The study's authors found businesses with fewer reviews are more likely to engage in positive review fraud.  Enterprise software companies lacking real customer reviews have no doubt considered the same.
Any business can purchase a positive review for their Yelp profile for just $5 and 1 day turn-around on Fiverr.com. Any business can also pay to get positive Google and Yelp reviews on Freelance.com as well.
Stories of companies paying for positive reviews are now commonplace and too numerous to mention in this post.  Here is a sample of them:  Samsung Fake Reviews About HTC Smartphones 'Written By Paid Students and Fake online reviews crackdown in New York sees 19 companies fined.
It's just a matter of time until a start-up creates Fiverr Enterprise Edition.
Time For A Reality Check
Given that SAP is the global leader in ERP, one would think a decent review site should have a robust set of critiques of its software. So let's see how G2Crowd did on the task of determining if an SAP ERP system is good for your business or not.
G2Crowd has just ten reviews for SAP ERP, and just 3 are verified. No way of knowing if the other reviewers are SAP employees or competitors.
Reading each of these entries sounds like a years-old industry analyst report with the usual and universally known weaknesses of SAP: poor user interface, complex approach to licensing, expensive costs and shortage of SAP expertise. SAP Reviews are here on G2Crowd.
G2Crowd claims that its approach is disruptive, but I'm not sure it is disrupting anything, just underscoring how critical it is to make an effort to speak with real customers.  If you want the truth, speak to actual customers even if your vendor doesn't want you to. That's where independent analyst firms can help, they can get you to actual customers running the apps you are considering.
More Oversight And Transparency Needed  
Trust is the currency these sites trade with and they need to figure out how to make this easy to do yet powerful to serve buyers. Enterprise review sites need to do the following to make sure they don't get "Yelped" by fake reviews:
Require proof that the enterprise application was indeed purchased and is running in the company the contributors are from, and they are registered users on the system.
Create and continually improve algorithms that will catch fake or highly suspect reviews.
As many of these sites, including G2Crowd, use a contests to motivate people to provide more reviews, these sites should publish what they gave away to top contributors and also provide a ranking of content authenticity using their algorithms. This would ensure greater oversight and transparency.
Members of the senior management for these review sites need to stay impartial and not involved with software vendors to alleviate potential conflict of interest. This is where G2Crowd becomes a fascinating company to watch.  Godard Abel, an acquaintance I've known and respected for over a decade, turned Big Machines into an exceptional company and eventually sold it to Oracle last year. He is the co-founder of G2Crowd and last week invested $5 million in Steelbrick and also became its CEO. This is like the head of Consumer Reports becoming the CEO of a vacuum cleaner company regularly reviewed by Consumer Reports. Steelbrick and the entire CPQ market should be excluded from G2Crowd to preserve impartiality. This also opens up a dilemma for Steelbrick's future analyst relations and influence strategy. Gartner is one of the most relied-on industry analyst firms guiding enterprises' CPQ selection decisions today.  How Mr. Abel and Steelbrick explain G2Crowd's critical words for Gartner while seeking their recommendation into deals will be awkward.
Bottom line: Instead of completely trusting enterprise review sites, go visit the companies using the enterprise applications you are considering.  If you're looking at an ERP system, go walk the plant floor with the operations, IT and senior management teams to see what's working or not.  You're not marrying the app, you're marrying the vendor, so get some face-time in with real customers too.