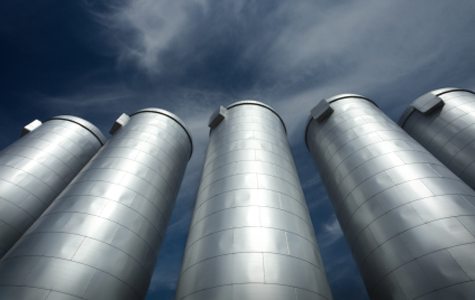 One of the challenges that many companies are facing today is dealing with the concept of creating a collaborative work environment while dealing with organizational structures that are very silo'ed. It's more than organization structure though, many enterprise applications also operate as silos. Data then, ends up scattered across a company and "trapped" in these application silos. To make fast, accurate and effective business decisions companies need to pull all the silo'ed data into a process and model that allows people access to any information at any time on an as needed basis. Supporting this concept of mashing up any employee with any information in real time and in a specific work context is a critical component of operating an information driven business, or as we've called it a sense and respond business. Unfortunately it's just hard today.
First it's complicated by the base paradigm of the way applications are built. Application "modules" inherently create silos, often silos that map to organizational silos as well. Think about the app modules today; there are high level categories like Customer Relationship Management (CRM), Financial Management or Human Capital Management and inside each of those categories there are stand-a-lone apps like sales force automation, recruiting and purchasing. Each individual app tends to create a silo, and although it is likely integrated into the rest of the higher level category suite, the connectivity may end there. The more hybrid, or the more companies bring in best of breed apps, the more likely the creation of these silos. Integration may or may not eliminate the silo problem, or might only go "part way" to creating a seamless flow of data across all systems.
The new paradigm for designing applications must be based on open standards and include options for connectivity. This open and connected design philosophy is critical to moving to a decision system model necessary for operating in a sense and respond model. Unfortunately most companies are burdened with an assortment of legacy applications in addition to newer cloud or on premises apps. The methods for integrating these apps can be varied, complex, expensive and often fragile. In addition as apps are modernized / upgraded fragile integrations can break or be compromised. Getting to trusted data can be a real challenge.
In addition to open and connected I believe that we need to move away from old app boundaries and start focusing on end to end processes composed of components in the form of services. Cloud services can then be configured and orchestrated to provide seamless, trusted data as a part of the base decision platform. Some newer cloud companies are starting to embrace this idea, in particular, Kenandy only sells / provides complete business processes, not individual apps that create old style app silos.  To me, this is the logical way to redefine apps into usable business workflows.
(Cross-posted @ Michael Fauscette)
(Cross-posted @ Michael Fauscette)