We are still a long ways from where the Apple CEO shows off a new product and the supply chain and partners have long been working on it and several million units and related apps are delivered to customers within weeks. In enterprise world we still have way too much "vaporware" – product announcements followed by years of development then years of customer adoption.
But progress is being made. Most SaaS vendors have multiple releases a year and can migrate customer bases within days. I was pleased to hear Workday announce  it had developed its Recruiting product with 7 decent sized early adopter customers, and another 70 customers have announced they are adopting it, and Workday expects the majority of them to be live after 4-6 month implementations.
We still have a long way to go to the consumer delivery model both in terms of speed and unit volumes but good to see at least some progress.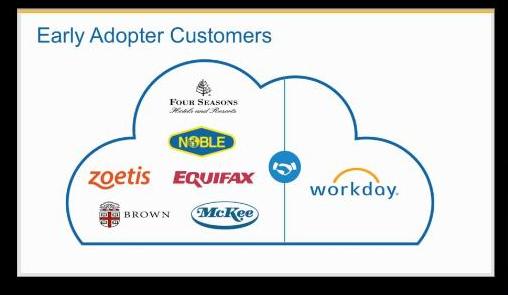 (Cross-posted @ DealArchitect Full)