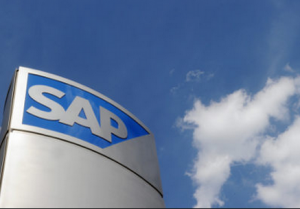 SAP is shaking up its cloud business. Or perhaps the cloud is shaking up SAP. Both Vishal Sikka, who championed HANA on the executive board level, and Shawn Price, the president of SAP's cloud business unit for only a few months, have left (see news coverage here and here). While there are different views on Vishal's departure from many we've spoken to that are closer to SAP than us – although his leaving clearly represents a significant loss for the ERP giant – the rationale behind Price's rapid exit raises many more questions than it answers. And it tosses into question the fundamental role of network and cloud applications inside SAP.
With the new structure, there will really be three groups: technology, database, and applications. Cloud is now the applications business – or part of it. This makes sense – SAP's cloud top leadership is no longer needed because the cloud is implicit in SAP's overall strategy. When you have a "golden child" group, it can create resentment within. Look back to CSC where one of us (Pierre) worked earlier in his career. CSC Consulting was the hybrid IT/business consulting group working within the CSC mother ship and trying hard to bridge the gap between mega IT deals and smaller business-focused transformation programs. Then CSC acquired Index Group, which consisted of elite MBAs running large-scale Business Process Re-Engineering projects that were de rigeur at the time. CSC Index became that golden child, but one that was spoiled rotten and the end result was culture clash and disaster. There are many similar failures (e.g., EDS and A.T. Kearney). But back to SAP. 
RIP: Independent Cloud
With Price gone, the independent cloud business goes away – at least as an independent operating unit. This raises the question: what happens to others on Shawn's cloud staff? What happens to his CMO, Tim Minahan, really one of the brains behind Ariba's turnaround who focused on tactically building the intersection of the applications and the network business? Losing Tim to the outside would be a big loss for SAP (at least in our view).
In terms of where this leaves SAP customers, we have on-premise customers (yes, they still exist) and cloud now in the same line of business. But customers still need to pick their application suites (i.e., Ariba application suite vs. SAP legacy application suite), which are "loosely coupled" as we've written about here.
Unfortunately, that decision is still basically forced on you based on your technical application deployment preference – not your functional requirements (as we wrote about here). And the applications have proliferated through acquisition and organic development not centered on one true platform like a Workday or Coupa, or more broadly, on any stack of common infrastructure components in a true integrated platform.
The HANA database is obviously central to the SAP HANA Cloud Platform, which is a vanilla PaaS that allows not just client side HTML5 (SAPUI5) applications, but also a recently released [beta] cloud-based HTML5 environment. You can check out the platform more generally here. Now, our definition of a Procurement PaaS is a bit broader. It should include not just an application marketplace, but also infrastructure to deploy and integrate those applications to core cloud applications (and even on-premise ones if the APIs are there).
SAP does in fact have a HANA cloud application marketplace and here are some "procurement relevant" ones (by typing "procurement" in the marketplace search box) that are mostly written by SAP, and others that are tenuously relevant. Our favorite is the SAP Landed Cost application. You can "buy it now" for $675,000 (we hope there are some coupon codes for that one!).
Seriously though, we are hopeful to see not only the marketplace, but also a push for bolt-on applications from a third-party developer ecosystem. This will likely start in the SuccessFactors ecosystem given that its code is much more modern and open than Ariba legacy code, and you can already see some of this happening with SAP HANA Cloud Platform enablement for SuccessFactors extensions and some of the technical discussions about actually making it work.
As for Ariba, its applications are just another SAP "app" suite – and customers can take it or leave it compared to other SAP procurement offerings (despite what sales reps say given their incentives to push Ariba, at least until recently). 
Two Apps Enter, One Cloud Leaves
One could be cynical in looking at the situation and say what we really have within SAP at this point is more like Infor. We have the mutual fund – the holding company. And let's not denigrate Infor because they are actually doing pretty cool things with some of their infrastructure offerings. And maybe the mutual fund comparison is not entirely fair, as the funds will eventually all hold the same stock – HANA DB. But under the surface it's still a fragmented data model, no matter how fast it will be now that the applications are getting ported to it. It will be like giving every car in the Mercedes line-up (regardless of chassis, tires, suspension, breaks, etc.) an AMG turbocharger underneath. Good marketing no doubt, but watch for the spin-outs!
Of course this raises many more questions beyond what happens to the former cloud team. More important for customers is where and how do SaaS/cloud applications within the applications group combine with the infrastructure teams. And for procurement, most important, what happens to the Ariba Network beyond the porting of it to HANA like what has been done with Ariba Spend Visibility (nice write up of this here over at Constellation).
There are essentially two possible outcomes:
1) For SAP (and Ariba), the network becomes the app (with more business logic being built into it, perhaps). If so, the network should reside in the apps group. If this is the case, hopefully the application (and network) teams will be linked at the HANA hip with the infrastructure guys because the network, under this model, becomes the platform on which applications are built. Think about it: PaaS-like services will rule the day if this reaches fruition. But, there are some potentially serious implications for practitioners and SAP alike here.
2) The network becomes shared infrastructure. But if so, what services does it offer? Directory services (e.g., UDDI on steroids)? MDM services? Trading partner / supply chain network modeling services? Content services? BPM services? Analytic services? Integration Services? PaaS here is also important – not to mention the role of app development services (perhaps in a manner that plugs into APIs exposed from apps and also get exposed to the apps). This is somewhat the old Ariba Network model (but more sophisticated and open). Dust it off? Perhaps. Or maybe tune it a little differently.
Which option to pick? You can't have both. But we will pick – and make the recommendation. Spend Matters PRO members: check back this week for the SAP playbook that we're drawing up as the B2B game starts in earnest.
(Cross-posted @ SpendMatters)
(Cross-posted @ SpendMatters)