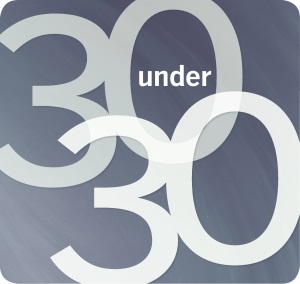 Earlier this month at ISM, Thomas Kase and I talked to some of the ISM and ThomasNet team members responsible for organizing a new award – the "30 Under 30 Supply Chain Stars" (readers can nominate a potential candidate via the link). The award will likely become the most important contest for the future of the procurement profession. The award is what it says it is. Simply put, it follows the same formula as competitions such as "Crain's 40 Under 40" that showcase promising young talent.
The 30/30 contest is designed to call attention to rising stars within procurement and supply chain and to showcase the need for younger members of the community who are advancing procurement and supply chain today. In our discussion with ISM and ThomasNet, Linda Rigano, Executive Director of Media Relationships for ThomasNet, noted that "millennials are drawn to activities which can have social impact such as corporate social responsible (CSR) initiatives, CoC [labor laws, fair trade, etc.]" and that "many of these soft issues are active in procurement and supply chain now."
The award will no doubt showcase how young professionals with these interests can apply their capabilities within the profession. During the discussion, the Spend Matters team added that "salary levels within procurement are now in line with consultancies" for entry-level positions at Global 2000 companies, but more attention needs to be called to this. The 30/30 competition has the chance to do this (in order to get a whole new crop of potential recruits into the profession who might have headed to professional services or banking previously).
We look forward to covering the ThomasNet and ISM 30/30 contest in more detail in the coming weeks and months. And don't forget to nominate the most promising candidates you know for the award before the end of July this summer!
We'll be giving a free year-long Spend Matters Plus seat to the winners. But more important than this, we can all but promise the list will help drive the next generation of industry recruiting for those young professionals looking to increase their career options.
(Cross-posted @ SpendMatters)