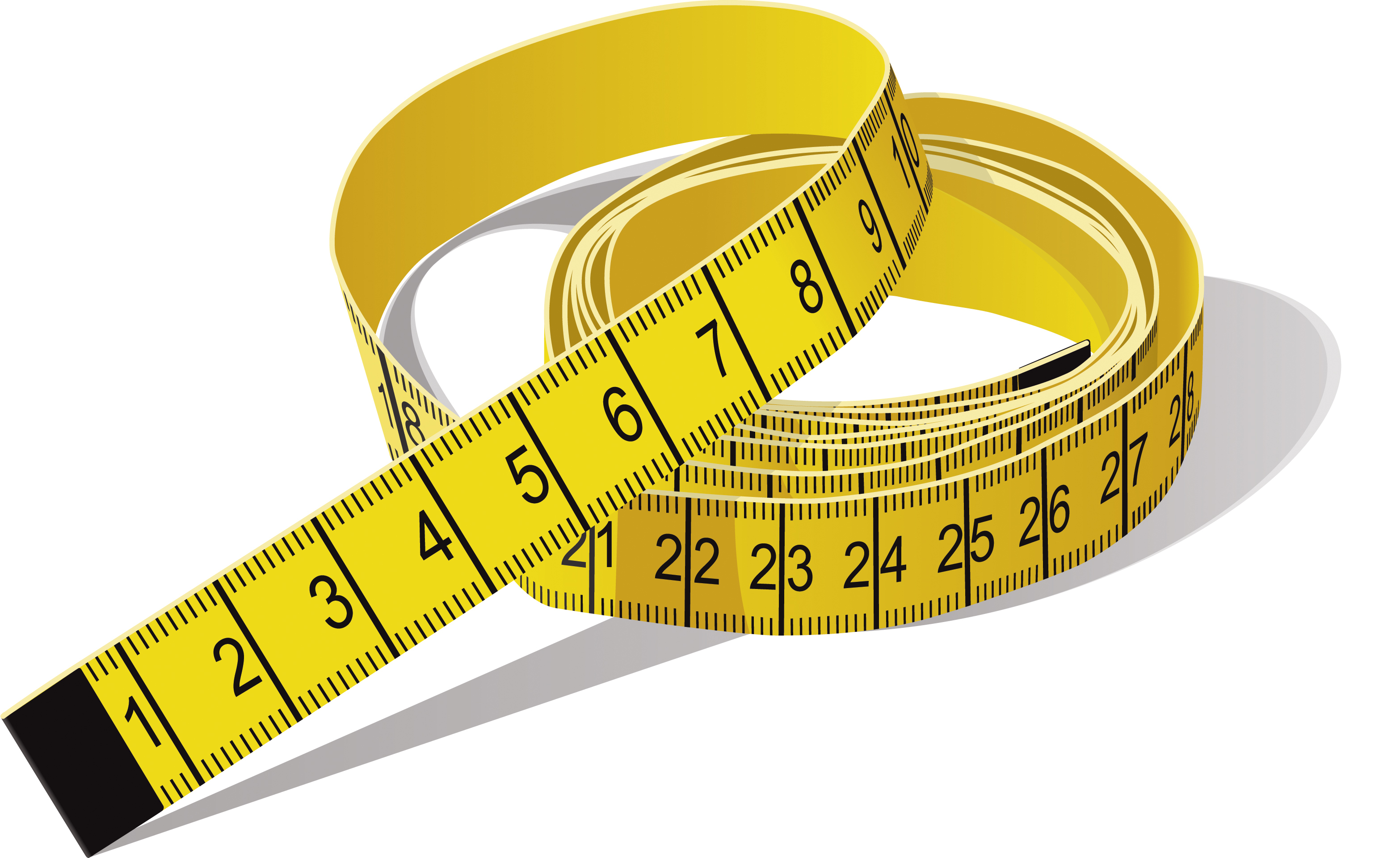 Way back in 2011 we published a maturity model for the adoption of social technologies and the resulting cultural and process changes that those technologies could enable. Quite a lot has happened since then of course but happily some of the fundamental business impacts from the use of social technologies hasn't. We do understand them more, and there have been a lot more business use cases to examine though, so revising the model at some point was something that we always knew we'd want to address. The idea, that adoption tends to follow a predictable pattern, is pretty well established and a concept that IDC is using across a bunch of technologies recently. Since our original model the process has undergone a standardization effort so that all the models we publish have a similar look and feel. This new maturity model is now called a Maturityscape, and uses a consistent process for the evaluation of the available data to establish the model.
To understand the way we view social technologies today, it's useful to refer to our overarching taxonomy, which focuses on three key experiences; customer experience, employee experience and partner experience. Bridging these 3 experiences are technologies like enterprise social networks, digital commerce and socialytics. The following diagram depicts that approach to social technologies: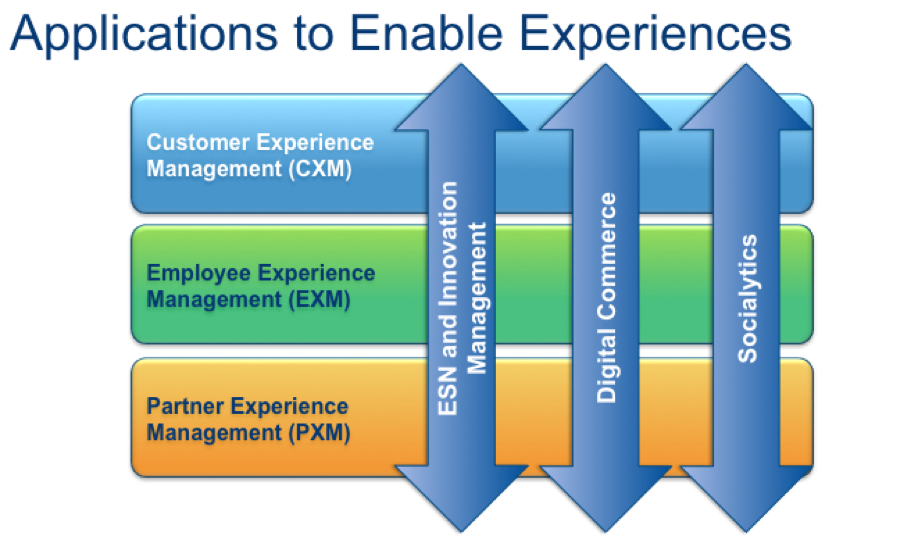 I won't spend a lot of time on this concept, something that we developed and published a couple of years ago, but simply use it as a frame of reference for the maturity model.
The revised maturityscape was developed by 3 additional IDC analyst besides me, Vanessa Thompson, Lisa Rowan and Christine Dover. It is explained in detail in this doc (warning, subscription or purchase required to access). Here is the graphic that explains the steps: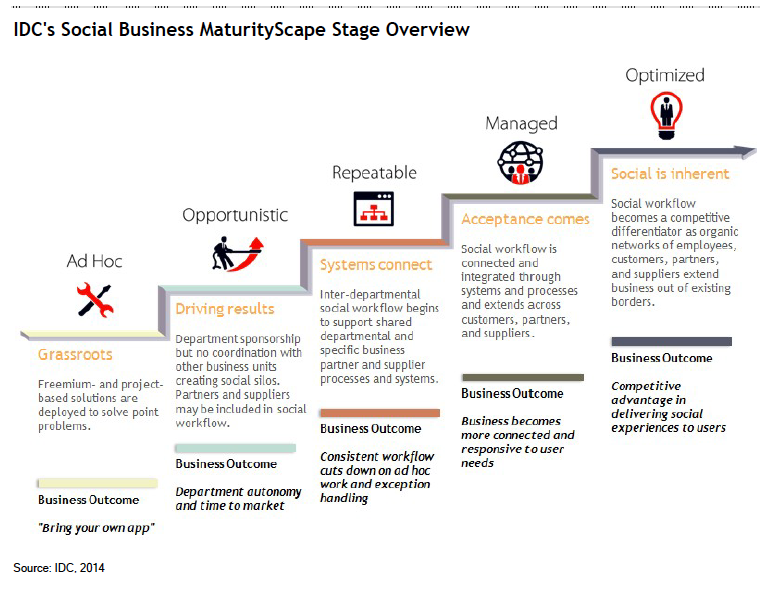 As you can see, there are 5 stages of maturity ranging from Ad Hoc or grassroots social adoption efforts, all the way to Optimized, or a reality that has the use of social technologies as inherent in all business processes. More and more, we see this as the future state of social, the inherent incorporation of social into every business workflow and, thus inside all business applications. This idea is strongly represented in a relatively new topic area that we are exploring, the "future of work", which we started as a research thread last year. More on that topic in an upcoming post, and of course in a series of research reports over the next year.
(Cross-posted @ Michael Fauscette)