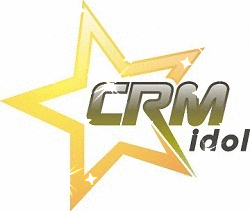 For those of you who have been following my often random train of thought, you've probably noticed that I've been harping a lot on customer engagement. The reasons for that are pretty compelling, really.  It is top of mind of companies – McKinsey reports that 56 percent of the respondents to a survey on what is top of mind of companies, find customer engagement in the top 10.  BlueWolf Consulting, one of Salesforce.com's stronger partners, did a survey of Salesforce customers and found out that not only did 60 percent of them feel that customer engagement is needed to be its top priority this year. But 84 percent of them felt that customer engagement would replace productivity as the primary driver of growth.
Couple all of this with the findings of IBM's Institute for Business Value (IBV) back in 2010 in their CEO survey that 88 percent of the CEOs interviewed felt their five year top priority (through 2015) was to learn more about their customers and to learn how to keep them closer — and the picture for engagement gets pretty compelling, I would venture to say.  To add to the power of this, anecdotally at least, this year, of all the speeches I have been asked to give (over 10), every single one has been on customer engagement at the client's request. Every…single…one.
Well, that drive for engagement, has led to a retooling of many companies around their messaging too. I'm writing this on a plane heading to SAP's annual Sapphire conference in Orlando where their primary message will be customer engagement.  Thunderhead.com, one of my favorite companies, and a client, built a customer engagement platform and has a customer engagement framework built by a collaboration between it and Esteban Kolsky.
But more germane to the headline here, a large group of emerging technology companies that use "engagement" in their name one way or the other – sales engagement, customer engagement platform, engagement analytics,  etc. — are beginning to surface all over the place.  They are small in size and increasingly larger in number.
That is why I'm excited to announce that CRM Idol 2014 is now open for registration.  This is the fourth season, and I'm expecting to see a lot of companies that are in the engagement space enter the competition and hopefully, one of them is a star – enough of one to win this year.  Like American Idol, the No. 2 or No. 3 company often is enough of a star to experience great growth and superb results. In fact, in the three years of the competition, nine of the contestants have been acquired – one of them, a finalist in the first year, Assistly, was acquired by Salesforce.com right in the middle of the finals (it is now desk.com)!  I expect that we will see engagement related companies enter and show well in this fourth season – maybe become a star.
This year, we've changed the rules quite a bit. You can get all the details at the CRM Idol site Rules page but here is a brief summary of this year.
There will be only 25 contestants this year.
To register you must fill out a registration form online at this site by June 30, 2014.
To register, you must produce a 2-3 minute video which can be done with an iPhone at a bar if you want.  No production values necessary. Go to the rules page for details. This also must be in by June 30, 2014.
The form and the video DO NOT have to be in at the same time. Just both by June 30.
If you are one of the 25 contestants, there will be a reference check.
We would love to have you join us this year.  With the maturity of CRM, the growth of customer engagement as a market as well as an idea and strategy, we are talking the most interesting and exciting year ever for this contest.
Please become part of CRM Idol 2014.  We're looking forward to meeting you – and engaging with you. There's that word again.
Remember register at CRM Idol.
(Cross-posted @ ZDNet | Social CRM: The Conversation Blog RSS)