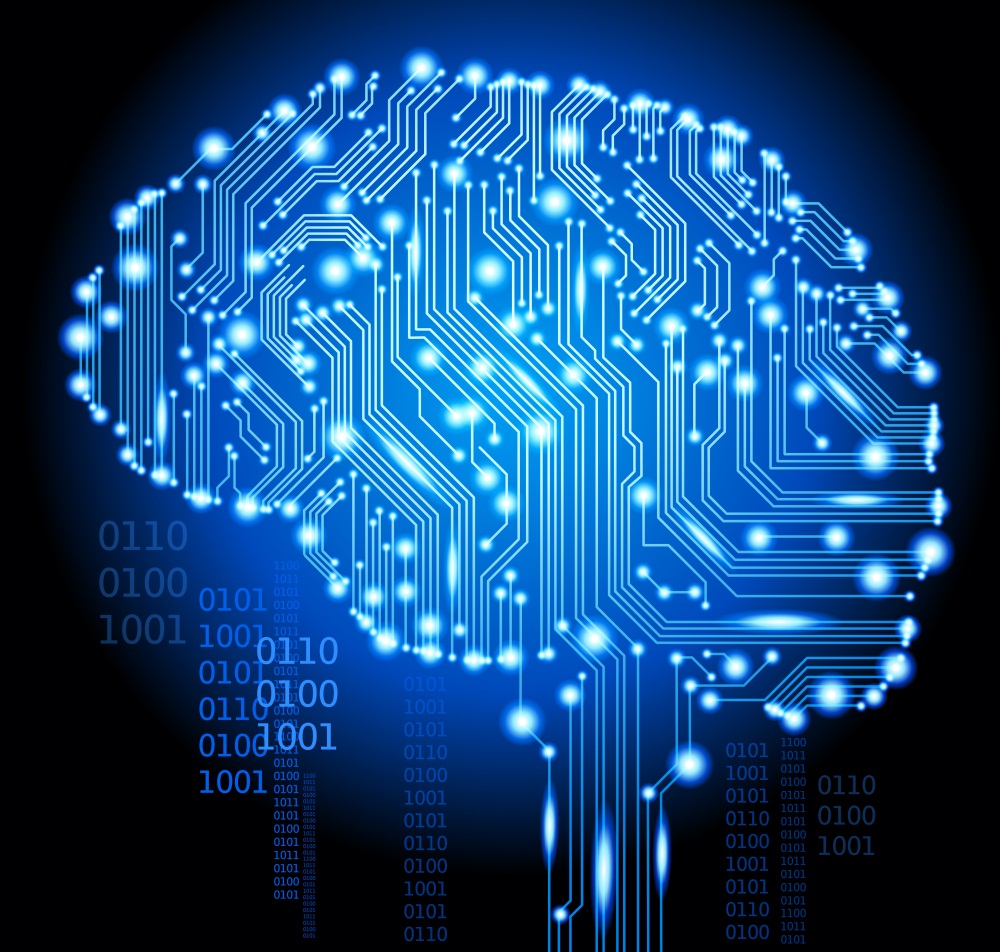 Technology is one part of the impetus for change in the workplace and has historically been a lever in major transitions like the one we're currently experiencing. There are new technologies like mobile, cloud and social that are a big part of this change of course, but there are some other specific technologies that are beginning to create opportunity for working differently. In particular artificial intelligence (AI) and cognitive computing reaching a level of maturity that is opening up new ways of getting things done.
One of the big ways that technology has impacted productivity and work in general is through automation. Automation in general increases business productivity by automating processes and relieving people from doing those tasks. That type of automation is usually associated with more routine or mundane tasks and many businesses today are near the upper limit for the benefits that this type o automation can deliver (not all of course, and over time technology improves and has greater ability to automate more tasks, but this takes time).  AI and cogitative computing technologies are starting to offer a different type of "automation" that has some unique potential for change and for increasing productivity.
Let's look at each technology in some detail. AI in really simple terms is the intelligence exhibited by software / machines and through machine learning has the capability to "learn" or improve over time. The AI functions in different ways depending on the specific application of the technology but in general it has some form of sensory input (like a neural net, or even just data mining large data sets) and provides some self improving output based on the sensory input. That somewhat oversupplied definition / explanation is sufficient for our purposes I think. AI has been around for quite some time, but with limited commercial / business application until recently.
I recently read a couple of articles on specific application of AI that leads me to believe that we have finally turned a corner of it's general usefulness in business. The first story is from the Hong Kong subway. The HK subway system, operated by MTR Corp, designed, built and deployed a maintenance system that uses AI extensively in planning and executing regular system maintenance. From a scale perspective the system uses approximately 10,000 maintenance personnel that execute around 2600 weekly maintenance tasks. The old process involved a weekly scheduling meeting with 5 or 6 experts from different areas sitting around and haggling for resources and priorities, something that they described as "chaotic". With the AI program, a program developed by Andy Chung of Hong Kong City University, the system builds the schedule and it is approved by management. If emergencies or urgent work developed after the schedule is posted, the AI program adjusts around the tasks inserted by human managers. From a compliance perspective the program has local transportation regulations built in and checks the work against them, even managing noise statues for residential areas. Perhaps the most interesting thing about the AI program though, is that it contains human experience, collected from experienced personnel and then coded into the program. The base of the program is built around a genetic algorithm. As for results, use of the program gives crews about 30 additional minutes per day to get work done. That saves MTR around $800,000 per year. But of course that's not the whole story, the rest is the efficiency of scheduling in the new process and the increased effectiveness of the maintenance process in general. Higher level of compliance, reduced down times, etc. are a much bigger long term benefit.
The 2nd example is also from Hong Kong and was written by the same team. The Hong Kong Immigration department uses an AI program to review and classify all visa applications. The program sorts applications into 3 categories, clearly approve, clearly deny and human review needed. All applications are still reviewed by a human immigration officer but the process saves a large amount of time. In addition the AI includes the immigration code/regulations so can much more efficiently ensure compliance to complex regulations.
In both these examples the program is based on niche AI versus broad human like intelligence. This is the trend and is a big part of what's making these new applications so useful. It's all about specific outcomes and building the program to facilitate that. This is the new way to automate, relieve humans from a subset of activities that can more easily be translated to intelligent computing but keep humans in the loop for gray areas. Take this concept and add predictive analytics, and the opportunities get even more interesting.
The other area that is getting a lot of interest is cognitive computing. The most obvious example is IBM Watson, and while winning Jeopardy is quite a feat, that doesn't get work done. What does though, is applying the technology to some complex problems, particularly in healthcare. In healthcare, and in business in general, using technology to provide decision assistance has a lot of promise when complex decisions with lot's of data and the need for deep expertise come into play. Medical treatment decisions are a great example but if you think about it, many other diagnostic type decisions could fall into this category, everything from emergency response in a power plant to when/what stock to purchase at what price. The idea of evidence based decisions is greatly enhanced by cognitive computing technology. Really experienced doctors make decisions based on the evidence they have but rely on past intelligence that they turn into wisdom. Taking that experience and adding it to the capability to analyze huge amounts of data and boil it down to the decision points is essential. That capability could then be translated for every doctor as a "wise" assistant. The doc still makes the decisions, but the assistant can provide deep expertise, data analysis and experience to less experienced doctors to support their diagnosis…a sort of on call specialist advisor. The specific application here is a decision support system for oncologist built through a partnership with IBM, WellPoint and Memorial Sloan-Kettering Cancer Center, read about it here.
Both AI and cognitive computing technology are offering some very interesting productivity and decision support use cases. This will continue to grow over the next few years, as the technologies get more integrated into the fabric of the new way of getting work done and increasing productivity. I've written quite a bit about making better business decisions in the past now AI and cognitive computing are becoming more of a part of the enabling technologies that will continue to increase the decision capabilities.
(Cross-posted @ Michael Fauscette)