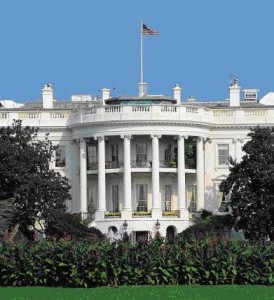 Right around the time that the Spend Matters analyst tasked with covering the intersection of purchase-to-pay, order-to-cash, trade financing, and payments left the country for a few weeks, President Obama and his team had the nerve to fast-track what is perhaps the most important thing to happen to procurement in decades in terms of government guidance.
Earlier this month, the White House unveiled SupplierPay, a corporate program designed to get cash flowing more effectively throughout the supply chain. A quick summary of SupplierPay can be found on the White House blog. SupplierPay is not a technology or mandate. Rather, it is a non-binding private/public partnership to encourage industry to improve the speed with which actual dollars move from big companies to small.
In the coming weeks, I'll be digging into SupplierPay in detail – the specifics of the announcement, who is involved (and what trade financing programs many have in place already), and most importantly, the potential effect it may have on driving economic growth within the SMB community. But in case you might have missed it, here's a summary of what was announced and what it means straight from the White House itself.
Why such a program is needed:
"Small businesses are vital to our nation's economy. Not only do they employ half of America's workers, but they create almost two out of every three new American jobs, and they're often the source of great innovation. The Great Recession disproportionately affected small businesses, as they lost 40 percent more jobs than the rest of the private sector combined. Although they're still creating most of our new jobs, 66 percent of small businesses say that they find it "difficult to raise new business financing," according to a recent Pepperdine and D&B study…"
"Estimates show that the average small business invoice goes unpaid for almost two months, and "past due" payments are increasing. This causes small businesses to spend unnecessary funds in order to cover the cash flow issues caused by late payments — funds that could be spent on growing their businesses and creating new jobs instead."
But how will SupplierPay help tackle this problem?
"SupplierPay will help small businesses by increasing their working capital, so they can grow their businesses and hire more workers. In the SupplierPay initiative, companies commit to pay small suppliers faster, or help them get access to lower-cost capital. To launch SupplierPay, the President is bringing together 26 companies that have committed to the initiative. For the larger companies, joining SupplierPay demonstrates a recognition that a healthy supply chain is good for business. And the small business suppliers will get more capital to invest in new opportunities, new equipment, and new hiring."
At the core of SupplierPay is a two-part pledge these 26 companies have signed up to. While non-binding, the two elements of the pledge are first, "paying our small suppliers faster than we do today in order to reduce their capital needs," and second, "enabling a financing solution that helps small suppliers to access working capital at a lower cost."
I'll be covering SupplierPay extensively in the coming weeks, including on Spend Matters PRO. Look out for detailed analysis spanning the various trade financing strategies that can tie into a solution – and the various technologies that can serve at the core to enable results. My initial reaction to it is positive, albeit there are many reasons beyond government moral suasion for large corporations to get behind these programs on a permanent basis – which will also form a core part of the analysis.
(Cross-posted @ SpendMatters)