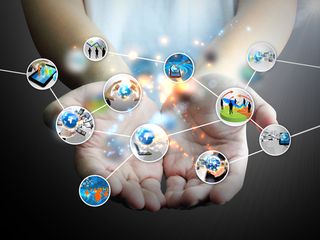 With my apologies to The Rime of The Ancient Mariner, I want to draw your attention the latest and greatest concept to hit Enterprise Software: the Internet of Things and the myriad sensors that come with it.
The concept is not novel, the original idea behind the Internet was to connect the many devices (computers initially, but later we added others – like the first webcam) between themselves and see what could happen. We have been growing that model from the beginning until we finally arrived to a world where connectivity and an underlying network are so pervasive that the Internet of Things (nee the Internet) is a reality.
How are organizations going to cope with this trend has been the question most often asked in plenty of places: articles, books, blog posts, and more. That a deluge of sensor data can make any organization more intelligent is almost a foregone conclusion – but is it?
Can the act of measuring via sensors change how organizations behave and what they do?
I sat down with Sarah Patterson a Vice President of Product Marketing from salesforce.com to discuss this in one of the three interviews I did on the future of customer service. We talked about the growth of the Internet of Things and where it can lead – but more importantly we talked about the implications for consumers, customers, partners, and for all organizations.
If you think the Internet of Things will change – well, things, you may be correct. But the how is more interesting than the why in this case.
Watch this video to get a better idea of how and how fast, then join us at Dreamforce where I will be discussing this topic, and others related to the future of customer service, in more detail.
(Cross-posted @ Blog)