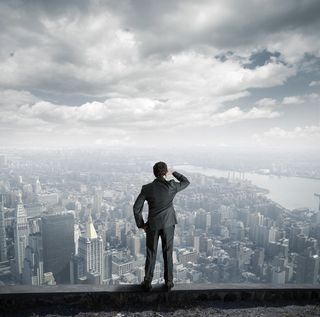 With the advent of Big Data and faster and better data processing capabilities we are seeing a surge in predictive intelligence solutions; everyone is trying to predict the future to their advantage. The question though is, are they? Can the future be predicted?
The main issue I have with predictive intelligence and "the next best step" is just that, that it highlights a single step (or a series of steps if you prefer – but along a single path). The biggest shortcoming of predictive intelligence is that it looks for patterns in past behavior to create single paths of execution, then looks for repeat of those patterns to make "relevant" offers. The idea is that if it happened once in the past, will happen again in the same way.
However, the main problem this approach has is within its model: there is not a single way for consumers and customers to do the same function: even when doing the same thing twice the context and intent they bring into it will be different.  Predictive intelligence misses on two of the most advanced predictors of behavior: context and intent.
A new model, anticipatory intelligence, tries to account for context, intent, but more importantly for the many different possible scenarios – instead of next best step, tries to derive next most likely scenarios.
Accommodating the massive amounts of data consumers generate as they move around the world, and consolidating that with predictive intelligence, the computer can generate many different scenarios – all with different likelihood of happening, and present them all as anticipatory steps.  Regardless of intent, context, and want the next step a consumer or customer will take is considered and weighted.
If you want to learn more about this model, and to find out more about how to do it, watch this video where Brigitte Donner a Director of Product Marketing with salesforce.com interviews me, as part of a three-video series, on the subject.
Then, join us at Dreamforce, where I will be discussing this in more detail during my session on future of customer service.

(Cross-posted @ Blog)