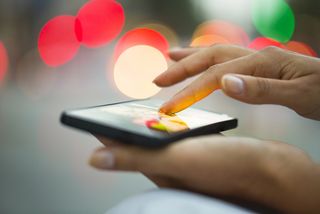 The rise of mobile has been fast and furious. With an estimated 6.8 billion subscriptions for almost 7 billion citizens of this world it is nothing short of befuddling.
This quick rise of mobile apps, almost like nothing ever seen before, has taken most organizations by surprise. As a result, virtually none of them have been able to respond appropriately; they have been trying to figure out what to do about it.
We are seeing truly innovative uses of mobile interfaces, and dismal ones as well. This all comes from experimenting while failing and succeeding along the way.
This led pundits and experts to call for a mobile first strategy. Followed by calls for a mobile only strategy. Followed by calmer voices decrying that it is about mobile also – not first or only (I find myself in this last category).
While true that mobile is not a new channel or a revolutionary way to communicate, there is a lot of value that can be abstracted from adopting a mobile also strategy. I recently sat down with Bobby Amezaga a Director of Product Marketing with salesforce.com in one of three interviews we did about the future of customer service. We talked about what makes mobile interesting, and how organizations must react to it. Along the way we discussed key points, lessons learned, actions to be taken and case studies of successful implementations.
Watch this video, and if you want more details and more information come join us at Dreamforce – where I will be tackling this topic (and others surrounding the future of customer service) in a great session.
See you there!
(Cross-posted @ Blog)