Every week, I meet with several entrepreneurs, often bootstrapped or close to it, who fit the following sort of model:
Gotten to Initial Traction (~$1.5m ARR), or getting close to it, or a bit beyond; and
With nice growth (>=100% YoY); and
Company isn't really burning much cash because
The CEO basically is the VP of Sales and Revenue and Customer Success, with maybe a junior resource or two helping.
And they realize, now that they've gotten here, that — it's time to Go Bigger:
That the CEO, not trained in sales, shouldn't be the VP of Sales anymore.  That she's leaving money on the table that way.
That those few bigger customers and a growing pipeline really need a true, experienced customer success team around them, not just some kid hacking it.
That it's time for real marketing, to support the mini-brand, to manage the funnel, to get Marketo or Hubspot or whatnot up and running.
I tell them I absolutely agree.  I can see it plain as day.  Once you get to $1.5m or a bit beyond — absolute all of these hires will be accretive if they're great.  More on that here and why it's the case.
But not immediately.  They won't be accretive on day 1.  It will take a few bucks to get there.
Then I tell them this next:  You're Going to Need About $2.5-$3m to fund Your First Great Revenue Team.
I'm not saying you have to raise venture capital, or other types of capital.  No, you can potentially fund it from cash-flow.  But on a gross basis — your expenses are going to go up about $2.5m-$3m annually or so, over the course of the next 9-12 months.
And this team will, in turn, bring in more than this $2.5m-$3m (which is sequenced — you don't pay bonuses and salaries all at once, and you don't hire all the sales reps overnight).  So it will be an accretive investment.
But it will take $2.5m-$3m gross.
Let me show you the spreadsheet, and the math:
.
You can adjust the variables in the above spreadsheet.  You can lower or increase the comp for your execs.  You can change your financial targets for the next 12 and 18 months.  (Note that "OTE" is on-target earnings.  Base salary and bonus.  I'm not saying that's their salary.  I'm just saying it's the target if they exceed quota.)
Net net it's going to show you that you'll need at least $2.5m of cash to build the revenue team, maybe more.
Wow.  If you've self-funded or angel-funded, that sounds intimidating.  And it is.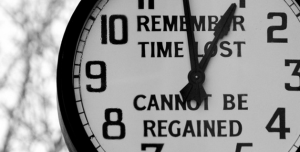 But the thing is, if you're at $1.5m-$2m or more in ARR, growing >=100%, and have a sales-driven model … and you don't hire this team … you're wasting time.  Precious time scaling your recurring revenue business.
You may still get to $3m and $4m and $5m ARR without the hires, by hook or crook.  But not only will it exhaust you and maybe even break you.  But worse, you'll end up without any of the resources you're going to desperately need to get to $10m ARR and beyond.  You'll be in a scramble.  You'll be way behind.   And, probably, you'll decelerate.  Or at least, grow materially slower than you would have otherwise.  The difference in SaaS between growing say 80% YoY and 100%, or between 100% and 120% YoY, isn't trivial.   It's epic, compounded over time.
And that would be a huge, huge shame in a recurring revenue business charging ahead to Initial Scale and beyond.
So you don't have to figure out how to fund a World Class Revenue Team on Day 1, or even Day 365 probably.  But you need to start figuring it out as you pass about $1-$1.25m in ARR.
You may decide to not make the investment.  To stay more low-end, more freemium, more Happiness Officers.  That's fine too.
But if you're going more sales-y, more enterprise, and you've passed Initial Traction, and you don't invest the $2.5m-$3m+ … you'll end up with a mediocre team, hiring too slowly, and you'll miss a key opportunity to grow faster.
Maybe even, to get from $2m to $10m in just 5 quarters.  To really be one of the great ones.
That would be a shame.
wasting time image from here
(Cross-posted @ saastr)