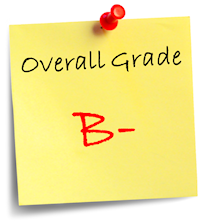 Overview of 12Sprints.com
SAP recently invited me (after I pestered a few people over there!) to join in the beta program for a new product/service called "12Sprints.com." According to the company, "12sprints is software as a service (SaaS) application that brings together people, business information, and analysis or decision techniques with the applications you use today to drive better decisions, meaningful outcomes and increased productivity." Basically, 12Sprints.com is an online collaboration space, hosting a few tools related to meetings, planning, and decisions.
12Sprints.com is a project from the Business Objects group at SAP, and seems to be related to a concept SAP previously called "Bridge Space." Bridge Space was a concept demo a couple of years back at SAP to promote immersive meetings, collaborative decision making tools, linking applications and data into planning and decision-making processes, and just generally making decisions more transparent, collaborative, process-oriented, data-driven, and actionable. 12Sprints.com brings some of this vision into being. This is not SAP GUI, the feeble NetWeaver collaboration tool attempts, or transaction code /ME21N. This is SAP being driven by new thinking and leadership out of the Business Objects team, and rethinking the business of SAP.
This blog entry is a brief review of 12Sprints.com after just a few hours of use. A tool like this really requires real-world use for an optimally useful evaluation, but I don't have an appropriate use case right now, so this more speculative review is all I can do at this point. I'd like to thank SAP for allowing me to blog about my experiences, though I have to take off a few kudo-points for being barred from using screen shots in my review.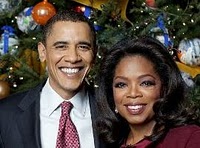 Regardless of this policy, based on my use, I'd give 12Sprints.com a solid B-minus (and I don't grade on a ridiculously inflated scale like that used recently on the Oprah show). This is a very good effort right out of the gate for the service offering. I'm extremely encouraged by SAP releasing this service in the way they did, which I believe is a first for the company – a very transparent, semi-public beta, where all users can see each others' comments, and where the community is clearly driving the future. If the product came with a significantly larger set of decision-making tools and templates, and if there were some clear link in 12Sprints.com back to SAP's bread-and-butter products, then I would be looking at a solid B+ (or higher!) grade.
Getting Started
Getting started with 12Sprints.com was pretty easy. I just followed the simple instructions in the e-mail invitation, and I was online in moments. The e-mail came with some suggestions on how to use the product, and the product offered a good deal of usability in helping me become familiar with the product. Interestingly, the welcome e-mail also solicits feedback from users in exchange for a chance to win one of several prizes. Not your grandma's SAP, for sure.
It's a good thing the product is very easy to use, because help is very sparse to non-existent for much of the product. While a social tools user would have no trouble picking up the basic use of 12Sprints.com, a less savvy user will struggle, and even a very experienced social tools user will almost certainly miss much of the capabilities of 12Sprints.com due to lack of instructions, tutorials, examples, and help.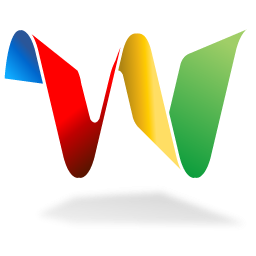 In many ways, this tool reminded me of Google Wave. You type a comment in, and another user sees it right away. You can see who's online, what they're adding to the discussion, and can add things like Google Wave bots. Google Wave is also meant to be a new style of collaboration tool, like 12Sprints.com. 12Sprints.com has decent usability, with tools like hints that come back every time you do, until and unless you permanently dismiss them (novice mode). Another capability I liked was what I call the "briefing book," which shows an event trail of what happened in an activity since the user's last participation there. The tools provided for collaboration, decision making, assignment of tasks, sentiment management, etc. were nicely laid out, performant, and stable in my use.
Another way 12Sprints.com reminds me of Google Wave is that the system is extensible by developers. 12Sprints.com includes a RESTful API for extensions, which allows developers to build additional UIs for users, or to populate content from an application rather than just manually. It seems like basically anything a user can do from the UI, an application can do via the API.
Developers can also extend the system with new "business methods." Business methods are mechanisms used in the environment, such as a new visualization or new tool (e.g., MindMaps, chat, RSS/Atom feed, etc.). There are a good many business methods already included in the tool without any additional development. Ideas for new business methods can come from beta users or SAP, and can be implemented by beta users or SAP. As of 12/20/09, SAP had received 211 ideas (not just for new business methods) from the 12Sprints.com community, of which 150 have been accepted into the backlog (81 still pending), and 69 have already been implemented. Some examples of ideas implemented that came from beta user suggestions include the ability to upload an Excel file and turn it into a table, add pending "to do" items to the users' home pages, support attachments and links on comments, and a whole slew of usability items.
Summary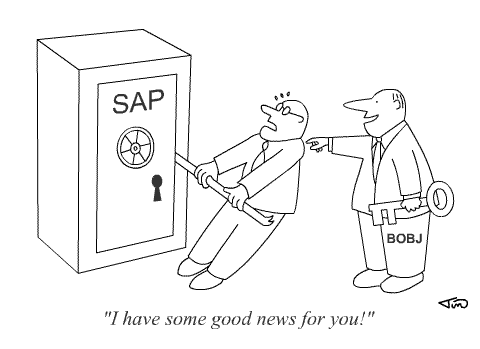 Sadly, another way the system reminded me of Google Wave was that it just didn't "click" for me the way e-mail, twitter, texting, Facebook, LinkedIn, and my Motorola Droid did. The system seems to be a solution in search for a problem. Why would I use this system, I kept asking myself. I think I would use this system if it were a collaboration tool attached to a business process in SAP, or a report in Business Objects. If there were business methods for retrieving data from Business Objects, or running an SAP transaction, then this would probably be a useful tool for an SAP user. I could imagine using a tool like this to allocate raises and bonuses, manage a discussion around invoice verification and approval (or rejection!), strategic sourcing decisions, or next year's budget, but only if it really worked dramatically better for me than the tools I already know how to use – e-mail, word processing, spreadsheet, and presentation tools.
In the end, 12Sprints.com seems like a good tool for planning and capturing meetings, and supporting collaborative planning and decisions. To really get the value out of this tool would seem to require a good deal of discipline. Just as a reminder, I only played with the tool a little, I didn't really get a chance to use the tool "in anger." Using the tool in a real corporate setting would almost certainly have resulted in more insight about the tool, and it is quite possible that I would be its biggest fan if I used it in that setting. But after playing with 12Sprints.com for a couple of hours, I have to wonder whether – if you had enough discipline for the tool to be of use to you, would you still need the tool?
Summary
There is a lot to like about 12Sprints.com. With this service, SAP is showing a refreshing openness, and a willingness to rethink "what business are we in?" It's almost certain (in my opinion, though I have no data to back this up other than my hunch and the product description) that SAP will be connecting 12Sprints.com "with the applications you use today" such as Business Objects analytics and reports, and SAP Business Suite transactions. Such a combination would create a powerful combination of business process and collaboration, which I believe would be the real birth of Enterprise 2.0, also attempted by Oracle with BeeHive and the social capabilities of the upcoming Fusion Apps. It will be interesting to see where 12Sprints.com takes SAP in the future, and vice versa.