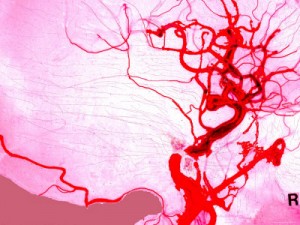 If I read one more article about what MIT Technology Review in its January lead story is calling "the security problem inherent in the size and structure of clouds," then I swear I am going to burst a blood vessel. This article is a classic of the genre, beginning with an absurd screed about "computer security researchers" who "posited … kinds of attacks" that "might … work in clouds when different virtual machines run on the same server." A second team tried this out on Amazon and "succeeded in placing malicious virtual machines on the same servers as targets 40 percent of the time, all for a few dollars." They didn't actually steal any data, mind you. But the writer seems to believe we should all be very scared, because "the researchers said that such theft was theoretically possible." Oh my goodness, how awful!
From this malevolently auspicious beginning, the writer then goes on to catalog the usual tirade of Reasons Why The Cloud Cannot Be Trusted. These include such revelations as the finding that "cloud services … are not without risk" and that "any breakdowns or hacks could prove devastating to many." You don't say?
I'm wondering when researchers at MIT are going to turn their attentions to the security problems inherent in the size and structure of buildings and cities?