Next Tuesday, we'll have a fun live webinar and session on Salesforce Live on "How to Grow Sales 25% Faster Than You Planned in 2015."
Sign up here to join us.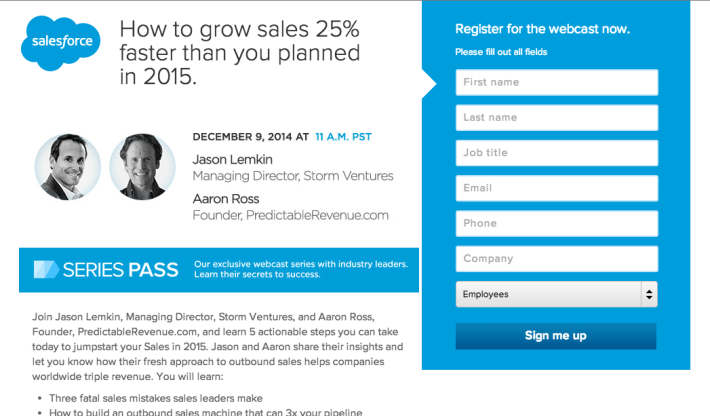 The joint discussion will be Salesforce, me, Aaron Ross and a special guest or two.
Also, if there are particular questions around growing faster than your plan in '15, feel free to leave them in the comments below.
See ya then!
(Cross-posted @ saastr)