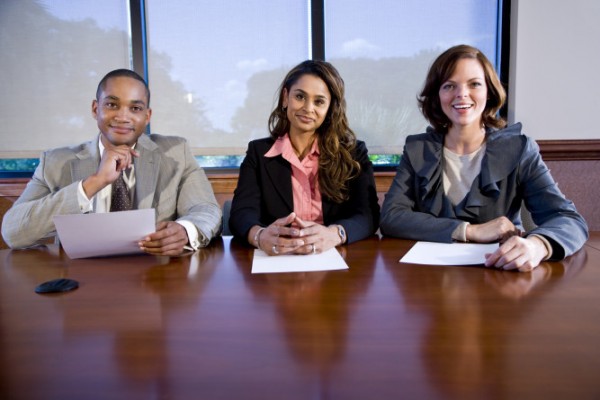 Throughout my lengthy career as a consultant, analyst, thought leader, and independent voice in the HR technology industry, I have been asked quite often why I think there aren't more women and minority HR professionals in key HR leadership roles.
The simple answer is that there aren't many women and minorities in key HR leadership roles because there aren't many women and minorities in senior leadership roles anywhere. This unfortunate truth applies across both public and private sectors for several indefensible reasons:
INGROUP BIAS
Those who make leadership appointments remain substantially male and white, and they tend to appoint folks who look and behave like them in spite of the often awesome credentials and performance of their female and minority colleagues. Sometimes this is a result of real biases — he's assertive whereas she is bossy — and sometimes it's a result of that much more subtle but equally destructive comfort factor.
WRONG PLACE, WRONG TIME
All too often, women and minorities aren't embedded in the networks where decision makers look to nurture, mentor and find talent. If you are not on the list or in the room (or on the golf course) when such discussions take place, you are easily overlooked.
MISSED CAREER MILESTONES
Many women and minorities simply haven't received critical work experiences at the right stage of their careers. They have missed or have been excluded from the career milestones that would make them ready successors when key leadership roles are being filled. Unfortunately, those milestones aren't achieved naturally. Women and minorities must bear the additional burden of pushing their careers forward with great deliberation, a willingness to confront tough work-related issues, and some lucky breaks.
FAMILY OBLIGATIONS
For women, we often bear the heaviest caregiver load, for our children, our extended families, and for our elders. Those demands conflict for many with their desire to put career first. Without equality on the home front — and absent the full-time, live-in staffing of the wealthy — many women find themselves visibly torn between their careers and their families. It's a situation to which some executives respond (whether well-intentioned or not) by hesitating to give such woman greater career responsibilities.
CRUCIAL CONVERSATIONS
Many women and specific cultural minorities shrink from the types of uncomfortable confrontations which are a natural part of the give and take in our increasingly demanding and fast moving work lives.
EVERYTHING ELSE
And then there are the things that women, in particular, do to sabotage their upward advancements.
Many women drop out of the workforce at critical stages in preference to child-rearing without taking essential steps to retain the skills, network and visibility needed for re-entry.
Some women defer early on to their husband's career by taking on his share of their domestic responsibilities without understanding that in so doing they are relegating themselves longer term to that support role.
With heavy family responsibilities, many women refuse the relocations, business travel, long commutes and long hours that are critical to upward mobility in many professions.
HOW DO WE MOVE FORWARD?
There's a high price to be paid in many professions for not putting career first. It's a price paid disproportionately by many women and minorities.
As I mentioned at the onset, there aren't nearly a representative number of women and minority members in senior leadership roles across the public and private sectors, let alone in human resources. I take it as a personal responsibility, given my career status, to call out bias and self-sabotage where I see it and to lend a hand to those coming up behind me. And as a talent advisor, you should too.
Those who do ascend into leadership roles would do well to remember what it took to get there and pay it forward.
(This post originally appeared at The Hiringsite.)
Related articles