So-called "alignment gaps" between IT and lines of business explain many problems associated with troubled IT projects. Typically, these problems arise because IT and the business have different goals.
For example, business managers may seek certain software features or capabilities that are just unrealistic from a technical standpoint. Equally likely, IT doesn't pay sufficient attention to time frames and requirements essential to strategic business operations. Readers of this blog know what I'm talking about.
This Dilbert cartoon captures some of the conflict: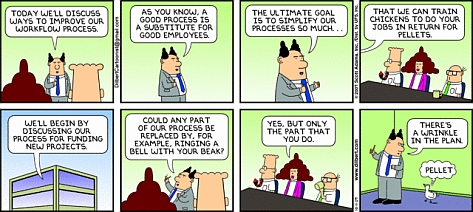 Now it's your turn…. Please comment and share your wackiest IT / business alignment stories.