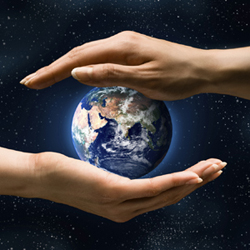 Earlier in December, while on a whirlwind tour of the East Coast, I spent an all-too-brief 90 minutes visiting ICG Commerce, a provider I've spoken with on a number of occasions. In fact, my original relationship with ICG goes back to my relatively early years at FreeMarkets. At that time, I was part of a corporate development team tasked with transactional and partnership activity; ICG Commerce was on our list (or, rather, we were on their investors' list: Their investors wanted to merge our organizations, an idea we quickly shut down).
ICG Commerce had just received $100 million in investment from the Internet Capital Group (ICG) to create an outsourced, transactional model focused, in part, on leveraged buying on behalf of clients. Even in those relatively early years, the solution included a combination of software and services, yet it was not procurement BPO or procurement outsourcing as we've come to think if it. The evolution of the ICG business model would come relatively quickly; as the young organization experienced the limitations of a model solely focused on inter-company aggregation, ICG Commerce would quickly come to refocus its core offerings, even picking up Accenture's outsourced procurement requirements. In less than ten years the organization would grow from there into a top three provider (or top five, depending on how you calculate procurement BPO providers based on revenues), but more on this point in the New Year. Yet there's far more to the story than that, given how ICG Commerce differentiates itself relative to other providers, including both offshore specialists like Infosys and global competitors such as IBM and Accenture.
In this column, the first in what will be a number on ICG Commerce and other BPO providers starting this year and going into next, I'll touch at a high level on some of the themes that make ICG Commerce's approach to the market stand out, including a bit of history as well as its current solution and differentiation approach. It's worth remembering that ICG Commerce was one of the first providers to enter this marketplace. In fact, ICG's entrance predated that of the larger Indian providers and IBM/Accenture by a number of years. Still, in the early days, procurement outsourcing looked very different, and providers like ICG Commerce, on some levels, looked more like technology-enabled GPOs than BPO partners as we've come to think of them today.
As early as 2002, ICG Commerce added sourcing, category, and P2P implementation support (not to mention supplier/vendor management) to its repertoire of capabilities. Its sourcing-consulting roots go back to 1992 if its acquired firms are taken into account, it and still counts several AT Kearney alumni in its executive ranks. Given this, it's clear that sourcing has always been a major company focus. But what changed in 2002 was a movement away from inter-company aggregation as a primary sourcing strategy, given the significant challenges and limitations the executive team came to realize in trying to implement this model. Shortly thereafter, ICG Commerce also expanded its reach into more spend categories than the smaller grouping it started out with, including, for the first time, both SKU and non-SKU based spend.