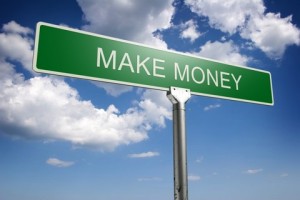 A recurring theme ever since I started writing this blog (and indeed before) has been my concern to see more robust business models adopted by SaaS and cloud players. The second most-trafficked posting here in 2009 (and the most liked by those expressing a preference) was What have we done?, which appeared in February at the nadir of economic pessimism. In the ensuing months, optimism has made a comeback, and with it I've noticed a renewed enthusiasm for the revenue-lite business models I rued in that post. At a time when traditionally we wish each other prosperity in the New Year to come, it seems appropriate to review the arguments on both sides of the free-versus-paid debate. Is it better to use viral marketing to reach the largest possible user base in the belief that revenues will surely follow, or should entrepreneurs and start-ups rely on predictable customer revenue streams right from the outset?
I know that many VCs still favor the approach espoused by the likes of Twitter and Facebook, which uses venture funding to grow a dominant user base before worrying about revenues. Personally, I see some big flaws in this model:
It's difficult enough to pull off in the consumer market, much tougher still in the business market, even if you're targetting the volume small business market or professional individuals.
If people are going to point to Facebook's growing revenues as proof that the model works, I'd urge them to look under the covers at where exactly these revenues have been coming from.
It looks a bit too much like pyramid-scheme economics to me. There are a handful of well-publicized success stories, and hundreds of forgotten or unheard-of failures. That's fine for the VCs who back the winners, but it's tough on the entrepreneurs and angels who lose out.
My preference, often expressed throughout the year, is for sound business revenues, earned in exchange for delivering real business value. I think this is especially true for providers that target the small-to-mid-sized business market, since these in the main are organizations that themselves earn their revenues by producing real goods and services of value and selling them to customers. This is a sound, stable, reliable source of revenues that's relatively recession-proof if you spread your footprint wide enough. Selling concrete, measurable services plays well with larger enterprises, too, but it takes longer and costs more to close each deal, so you need to be careful you're not spending more on customer acquisition than you'll earn back once they finally sign up…