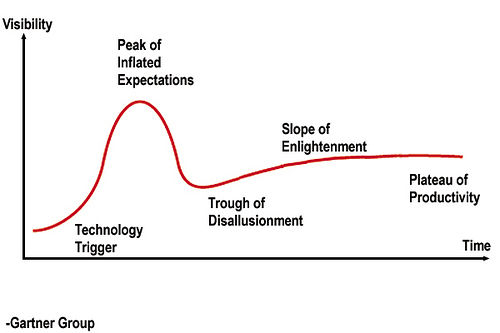 With the news that Gartner is buying The Burton Group today, the topic of IT analyst consolidations is popping up again. While I've only been in the analyst world for 4 years now (come Feb 2010), working at a small firm has given me, I wager, more of a view into the machinations of the tiny of IT industry analysis. And, being part of that industry, I'm fascinated by its topology.
The Lay of the Land
On the large end, you have Gartner and Forrester who make their money from selling reports, doing consulting, training, and other events like webinars and speeches. In the middle, you (used to) have firms Burton, 451 and a handful of others. These firms were "larger," usually ran at least one conference of their own, and tended to be staffed with analyst teams who specialize in one thing, like virtualization or programming. And then there are the "boutique" firms, like RedMonk and firms that are just one or two people. These firms tend to be more about selling consulting time, working on projects, but get into papers and reports at times. The going collective believe is that smaller firms are also more vendor, rather than enterprise (or "buy side") centric – though I've never actually sat down and seen if this was true or not across all firms.
All of these firms center their business around being knowledgeable about the IT world, mostly technology used for business (vs. consumers), as there's usually more and easier money in it for what they have to sell). They either sell that knowledge to the "buy side" (large companies evaluating, planning for, etc. technologies to use) or the "sell side" (vendors figuring out technologies to make and then ways of getting buyers to, well, buy them).
Quick Analysis
The number one question that people have here is how analyst consolidations will effect "the industry" (mainly, IT buyers). The assumed concern is that the bigger, incumbent player in the market will slow down the "good things" that are happening, the evolution of the role IT analysts play. I'm never one to comment on the numbers behind something, so…
Read the complete post @ People Over Process.