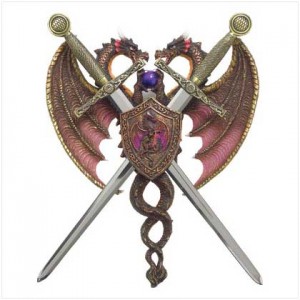 This thing is so big that I have to split the posts.  You saw my choices on Monday in Part IIA, now here's the rest of them – Cognizant, Eloqua, Sword-Ciboodle, SAS, SugarCRM, Helpstream and Aplicor. Any others you would suggest? Why?
This is one of my most out-of-place and yet most appropriate picks for 2010. IBM is the only consulting firm I have ever chosen for this category in the past and usually that's because of Lotus Connections. IBM is very much the enterprise solution provider. But Cognizant is here for something that they are doing uniquely and interestingly, doing well.  That would be not just CRM consulting, but also building a Social CRM practice that is not absolutely identical to the CRM practice.
For those of you who don't know Cognizant – just think a systems integrator/strategic consultancy with 66,000 consultants in total. Their CRM consultancy alone has 1400+ associates worldwide and is not shy about drawing on their Master Data Management (MDM), Customer Data Integration (CDI) and Business Process Management (BPM) for consulting support when need be, making the pool that much bigger.
But what they are here for is not just the sheer size of their CRM consulting practice, but their creation of an
Social CRM practice in 2009.  While it currently is small, with 20 consultants (though, again, they can borrow from within Cognizant for stuff like CMS integration), I want you to think about it. Who do you know that has SCRM consultants at all? That's 20 more than any other company that I'm aware of in the consulting realm including the other giants like Accenture.  The fact that Cognizant is creating this nascent organization, not only validates Social CRM as a legitimate practice (among other things of course) but at the same time speaks volumes about the visionary leadership of their Vice President of Customer Solutions, Peter Grambs.
The fact that they have a practice is well and good but they back the practice up with content and that makes a huge difference. They are actually developing a Social CRM framework for both technology and strategy and investing resources in products that can support them.  For example, they have a sentiment analyzer that I saw not too long ago that is a solid entry into the tool belt. This is not a commercial product, but a tool for their work and their clients to use.  Honestly, with not much more work, it could be a very salable sentiment analysis tool – competitive in most ways.  (I'll be doing a comparative review of sentiment analysis tools this year and they will be among those in the mix. Watch for it – it will be associated with an exciting – at least for me – announcement in the not terribly distant future).   To top this off, they have someone actually positioned as an evangelist, Prem Kumar, who's responsibility is just that – not sales, not service, but evangelism for SCRM. Prem is one of the rising stars of CRM – who made his appearance in thought leadership circles in 2009.
How could I not pick Cognizant?
However, like everyone on this list, Cognizant needs to continue to support this SCRM practice and grow it in 2010.  Budget concerns are with everyone now, and new and innovative thinking is not usually the last to lose funds so to speak.  But, damn, they're off to a good start. Watch 'em in 2010 as this thing sprouts.
Eloqua has always been a top o' the heap kind of marketing automation solution – in my thinking the best of them for a while – formerly very expensive, now better priced than they were.However, for 2010, to make it onto this list, you have to be in line with where the market is going and social marketing integration is one of the key places it is going. Eloqua is up to the challenge going well beyond just the nonetheless-valuable"Share-to-Social" that many marketing automation (especially email marketing) firms have embedded in their feature set.  This year, Eloqua went horizontal and vertical when it came to expanding their already classic marketing automation platform. They added on the one hand added social media monitoring generally and share to social for their email capabilities but they, even better, are integrating with the Pedowitz Group's Sweet Suite, a comprehensive social marketing suite that allows real time monitoring of prospect and customers and then, based on the response can initiate appropriate and sometime automated responses and offers – and so much more than that. Sweet Suite is currently integrated with Eloqua right down to the dashboard.
Its easy to conclude that Eloqua has rightfully swallowed the social marketing Kool Aid. But let's also see, via CRM industry thought leader Bruce Culbert's wordsmithing, what Eloqua has in store in 2010 and three reasons why they belong on this list:
"Growth in the Global Enterprise: Eloqua is a workhorse in the enterprise and currently has one of the most comprehensive solutions for sophisticated multichannel Marketing Automation for global companies. Large deployments are not unusual for Eloqua. Their ability to provide customers the capability to scale and process millions of automated marketing and sales transaction with large data sets is truly impressive. Eloqua has international language and global product support, a mature API and a number of successful integrations with complex legacy systems. As multinational companies aggressively deploy Marketing Automation in 2010 Eloqua should benefit greatly.
Product Direction: Eloqua has big plans in 2010 to release a whole new architecture, data model and user interface. You will hardly recognize the new Eloqua, yet you will because the new interface is very marketing and sales user friendly and designed more as a Web 2.0 application with emphasis on ease of use. In the backend they will be offering improvements and more flexibility in almost every aspect of the offering. With these improvements and advancements Eloqua looks to once again set the standard for Marketing Automation.
Good People and Support: In working directly with Eloqua I have found the people to be very committed to their customer's success. They are easy to work with and do what they commit to. They have a rich set of intellectual capital and a very robust knowledge portal to share these best practices with both customers and partners. They provide multiple levels of support for a customer including global product support, dedicated customer success mangers, and a robust set of global partners ready to help client's leverage their investment in Eloqua."
Good enough for me. Now Eloqua has to live up to all these expectations in 2010 – and, of course, given that its January, that remains to be seen. Last year, they were on "revisit" this year they made it.
These guys may have been my "find of the year" in 2009.  I knew nothing of them until a dear friend of mine Ted Hartley got the job as COO at the company. Needless to say, being a human being, his job, because he is a friend, got me interested in seeing what they did and what their product was like. My professional interest (meaning friendship didn't buy a free "love ya" pass to the product) was particularly piqued after I got a demo of the product in Chicago and my investigation grew. I spoke with them, saw the product in action, met with their customers and came to the conclusion that they did something for the customer service world incredibly well – better than any other product I saw.  That would be "keeping the ordinary, ordinary."
Keeping the ordinary, ordinary is perhaps the most important aspect of what a customer service application can support.  Most customer service actions are not particularly emotional exceptions like complaints and the meltdowns and inadequacies associated with them. The vast majority of customer service inquiries are just "ordinary" e.g. the address of something, or how to do something.  Many can be handled without personal direct contact with an agent via knowledge bases and web self-service.  However, if the contact is an "ordinary" inquiry, screwing it up creates an immensely dissatisfied customer because they would have had low expectations unfulfilled. Not bad, but a utilitarian low level.  However, by being able to handle thousands of inquiries a day and keeping the "ordinary, ordinary" you have immensely benefited the company and customer.
Of course, our industry can't just call it that so we have to create categories to explain things. So we created what Forrester called process based CRM.  This would be a focus around providing well-integrated, scalable embedded best practices solution that a large enterprise could adopt.  In fact, Forrester did a process-based CRM Wave in 2009 that Sword-Ciboodle won.
The accolades came for them beyond that.  This company not only won numerous awards including a coveted (by me) CRM at the Speed of Light 4th Edition SuperStah! award for customer service.  They are quadrupling their U.S. workforce, hiring like crazy to be able to meet and sustain the strong interest they are seeing in their solution.
BUT….
2010 promises to be an important year for them (for everyone it seems). Social CRM needs to be on their agenda to continue to be both interesting to potential customers for them, and to be able to provide support for the customer engagement strategies at the customer service level for those who need technology to do that.  How they do that – build or buy or partner – is moot in their case. They could go on as they currently are constructed and, I suspect, they will continue to be successful. But to really crack through, providing some Social CRM capabilities in 2010 is the way that they are going to have to go to "keep the ordinary, ordinary."
This choice, I have to admit, is both one that makes me happy and one that I'm almost reluctant to make. On the plus side, they are a company that I've admired for their culture forever. They are consistently named one of the best places in the United States to work for year after year. Second, they they don't stray from what they do extremely well, meaning they build on their strength as a firm that makes analytics tools. Third, in a somewhat myopic but still productive way, they are attuned to what are typically going to be the contemporary trends that will have a lasting impact – meaning aren't fads – and then develop the tools that businesses – provided that its in the realm of what SAS does really well.
Hopefully, that makes sense to you. What I mean is simple. SAS in 2009, decided that since analytics on the on the one hand, and management on the other are their strong suits, that they need to develop products that will take the social data, slice it, dice it and come up with insights – not just data aggregation and some organized way of looking at it. To that end they are looking at the broad brush stroke – capturing the data from the unstructured world of conversation – but also being able to be granular – who's the influencers and who do they influence.Their overall Marketing and Customer Experience toolsets are incredibly deep, plays to their strengths and a potential market leader, especially around customer experience and now, social network analysis, a particularly exciting tool that will help identify key influencers in its positive role and do fraud detection in its preventive role.
Additionally, they are finally starting to pay attention to mind share, using the incredibly capable Angela Lipscomb to reach out to analysts etc.  This is just a start.
All in all, SAS FINALLY is making the social CRM grade – long overdue but a beginning.
But what makes me reluctant is what always has.  I think that they are continuing to be deficient in how they position themselves in the market.  Their approaches are bland and traditional, no matter how hard they try to spice them up or make them "relevant."  The best they achieve is "cute" with their "You Can" ads.  While I understand tradition – there is a comfort level that 30 years of business success provides – what I don't understand is why SAS, which has exceptional products when it comes to customer experience, don't build their campaigns and channels to the rhythm of the social customer's expected experience.  Everyone else is doing or attempting to do just that.
My concern is thus – even with a great product set, if you don't market well, if you don't capture mind share – if you don't "feel the beat" of the social customer,  you can suffer.  So 2010 puts SAS in a great but dangerous place, They are nailing it with their products but they have to step up with a much better "go to market" strategy. They are doing a few things in that direction. Hopefully, because I really like companies that treat their employees well, they will succeed…