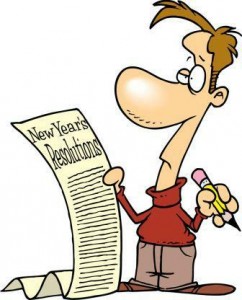 I'm sure you've been hit over the head far too much already with New Year's resolutions, on both the personal and professional level. I won't rant too long on the subject here, but there are a few resolutions I think you might find useful as a level-set about where my head is taking Spend Matters into 2010. Without further adieu, here are a few resolutions that I've written down, and against which I plan to measure our performance in the coming quarters.
1. Give away what others would have you pay for. Become increasingly invaluable as a source of intelligence and analysis around enabling technology and content for procurement, finance, and supply chain organizations in the Spend Management arena.
2. Move the blog away from being seen as just a blog, while keeping the current edge and voice that's gotten us to where we are.
3. Hold an event (or two), some educational, others perhaps social. Look for Spend Matters to dip its feet into the event waters, perhaps not in a major way, but enough to see if we can carve out a useful niche in the area.
4. Go deeper where needed (perhaps not on the blog itself). Provide a more in-depth level of research that flirts with analyst territory, but that does not copy any existing models…