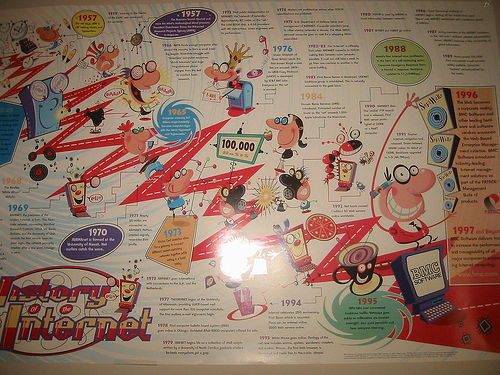 It was a pleasant surprise to see that BMC was buying Phurnace this morning. Over the past few years, I've had pizza and soul-food lunches here and there with the local Phurnace team and seen them cart their technology through the various phases of startup life. They were a RedMonk client from time-to-time as well, as with BMC.
Summary
BMC is buying a what seems to be a good Java infrastructure (read: the middle-ware & application layer), model-driven automation and management tool that'll augment their existing Blade Logic automation portfolio. You don't hear much about application management automation in IT Management, outside of the dev/ops pioneers who're evolving traditional definitions of "automation."
The Deal
As usual when it comes to acquisitions, I have to disclose that I'm no good for figuring out the numbers side of the deal, so I have no idea if this was a "good deal" for BMC, Phurnace, or whoever. Update: I spoke with Phurnace CEO Larry Warnock who told me that it was a good deal on Phurnace's part, no fire-sale here, he said. For a company that's had as little funding as Phurnace ($5 million), it was probably a nice amount.
I will say that the anecdotal sense I've gotten from many people in the Austin scene and beyond is that startups, esp. those getting into their 3rd and 4th rounds of funding, are looking to get bought this year.
With the purse strings a bit loosened from last year's Economic Crater, it seems like it's happening.
What Phurnace Does
While I've mentioned them in a podcast here and there, I don't believe I've written up Phurnace formally. Essentially, their software managed Java infrastructure configuration – primarily application servers like JBoss, WebLogic, WebSphere, etc. There's tools for extracting that configuration, making a common model, translating between the different types of configurations, and then spitting that configuration back into Java infrastructure. The alternative to using these tools is to manually do all the configuration setting.
With this, the started out doing application server migration, esp. for people who wanted to move from more expensive commercial application servers to JBoss. They told me they also did a lot of business in the Java portal world along these same lines. More recently, Phurnace moved into the more general area of configuration management for Java infrastructure. The idea was that automating this configuration management was better than doing it manually. And, indeed, that's usually the case if only to remove the chance for human error in deployment (of course, humans could, and will, make errors directing and configuring that automation).
Quick Analysis
As a happy coincidence for Phurnace, automation theory has recently gotten enamored with model-driven automation. Instead of doing your automation (managing the configuration and releases across IT, to use a simplified definition) with scripts that change things directly, you instead make a model of your IT. As you update this model, you pass it over to the model-driven automation tool, which figures out the changes and applies them. Last I heard from the BMC automation folks – during a briefing on their partnership with Cisco around the Unified Compute box – they were getting all model giddy. Thus, the happy coincidence for Phurnace who does modeling of Java infrastructure.
More specifically, I suspect that BMC looked at what Phurnace had as something to fill in Java automation capabilities in its portfolio. With the disclaimer that I haven't spoken to either BMC or Phurnace about this, it's pretty clear that BMC's interest in Phurnace is the technology: the models of Java infrastructure and then the tools needed to do automation tasks over that Java infrastructure.
As the press release from BMC says:
BMC plans to quickly embed Phurnace technology into the BMC BladeLogic Server Automation Suite product, providing customers with seamless, rapid full-stack provisioning and compliance of all infrastructure layers, including the operating system, patches, middleware and applications.
And, indeed: BMC usually buys a company the size of Phurnace to add features to an existing portfolio, here, automation from Blade Logic, rather than buy into a new market. Occasionally, BMC will do big bang buys like Remedy and Blade Logic which tend to transform (Remedy) the company or, at least, add in a whole new product line (Blade).
The interesting part is also that this is automation – I'm assuming – at the application layer, where as most automation talk in past and present is at the infrastructure layer. Of course, the thought leaders in this area – folks like Reductive Labs (Puppet), OpsCode (Chef), and in a more general sense cloud management outfits – are doing a helpful job of blurring the distinction between traditional IT layers like application and infrastructure with their dev/ops angled automation. Check out this white paper done by Reductive Labs and dto solutions on the topic for a nice toe-dip. And, I'd expect to see more application layer automation from VMWare/SpringSource. Older automation portfolios like BMC's Blade Logic line need to keep a close eye on these developments, hopefully, taking in the proven parts of that work.
As always, being an Austinite, I like seeing the Austin angle. While we're trying to graft on consumer, round-corner cool kid expertise to our portfolio down here (Gowalla and HomeAway and then the Capital Factory guys, among many others), it's still the case that you can't throw a rock without hitting an enterprisy, infrastructure nerd like Phurnace.
More
Disclosure: while not currently clients, both Phurnace and BMC have been clients in the past. I worked at BMC prior to RedMonk as well. Reductive Labs and dto solutions are a client, as are others who care about IT Management in general.