David Dobrin

By David Dobrin on January 30, 2013
This is the first of a series of occasional blogs whose main purpose is to make other people very rich.  I mean, heck, I've got enough, or at least I would have enough if my family couldn't read the word "Sale," in department stores. So how can YOU get rich from my idea.  Build an […]
Posted in Technology / Software | Tagged Decision making, enterprise applications, oracle, sap, synchronization, Twitter | 1 Response

By David Dobrin on January 22, 2013
Just finished a year and a half of unblogging.  Had a gig, and oddly enough, what they wanted was exclusive access to my opinions about technology.  So it wouldn't have been right to broadcast them out to the net, too. Before ramping back up, though I'm going to take a break.  Sit back.  Travel some. […]
Posted in Trends & Concepts | Tagged books

By David Dobrin on March 29, 2011
Groupon at $6 billion, for what, coupons? Twitter at who knows how much more, for what, stray pulses of thought? CornerStone OnDemand at 10 times revenues? How much of that is for the words "OnDemand" cleverly tacked onto the name? Are we in the middle of a cloud boom? And if so, can we learn […]
Posted in Business, Featured Posts, Technology / Software | Tagged Cloud Computing, Dave Duffield, Enterprise Application Strategies, Flextronics, Groupon, Hoover Dam, How to Buy Applications, NoSQL Apps, PeopleSoft, SaaS, software as a service, Uncategorized, workday | 2 Responses

By David Dobrin on October 20, 2010
The other day, my 2nd grader told me how to get to the moon. Take a ladder and lean it up against the house. Climb up the ladder with a second ladder and put the two together. Then iterate. I was reminded of this the other day when I read yet another press release from […]
Posted in Trends & Concepts | Tagged erp, ladder apps, NoSQL Apps, sap | 1 Response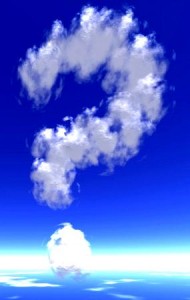 By David Dobrin on September 27, 2010
When you have a hosted offering, it sounds better if you cal it "cloud." But those of us who are listening shouldn't go along.
Posted in Featured Posts, Trends & Concepts | Tagged Cloud Computing, Operational effectiveness, The Economics of SaaS | 2 Responses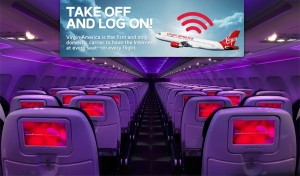 By David Dobrin on September 17, 2010
Eventually, even the most confident and seemingly unassailable empire can crumble into nothingness. If it can happen to Ozymandias and to American Airlines Flight 25, can it happen to SAP, Oracle, and Lawson?
Posted in Business, Featured Posts | Tagged American Airlines, enterprise software, Great Wall of China, Jetblue, Lawson, oracle, PeopleSoft, sap, Uncategorized, Virgin America, workday

By David Dobrin on July 14, 2010
Who is to blame for IT project failures? My colleague, Michael Krigsman, argues that when IT projects wander into the "IT Devils Triangle," all three participants–the vendor, the integrator, and the customer–are to blame. Michael is very insistent about this; in a recent post on Marin County v. Deloitte, he says, "In my view, it […]
Posted in Trends & Concepts | Tagged application software, bad implementation, Brittle Applications, buy enterprise applications, Enterprise Application Strategies, Facebook, IT Devil's Triangle, Operational effectiveness, Project Failure, requirements documents