streamwork
You are browsing the search results for "streamwork"

By Zoli Erdos on December 6, 2010
Straight from the Who-woulda-thunk-it department: time to rethink the Enterprise Software is Not Sexy meme.  Or at least parts of it.  We've previously introduced SAP's StreamWork collaboration platform – it is now available on the Google Apps Marketplace. That's not exactly the old-fashioned Enterprise Approach to market. And if you look at SAP's StreamWork Partner […]
Posted in Business, Featured Posts | Tagged application software, Box.net, chatter, collaboration, enterprise software, Evernote, google, google apps, google apps marketplace, salesforce.com, sap, Scribd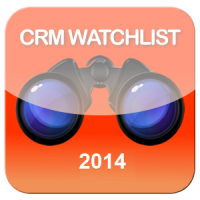 By Paul Greenberg on February 20, 2014
Monday, you had CRMnext, Infor and NetSuite as CRM suite providers. Today SAP and SugarCRM are here for your scrutiny. Can life get any better?
Posted in Business, Featured Posts | Tagged CRM Watchlist, CRM Watchlist 2014, CRMNext, enterprise software, netsuite, sap, sugarcrm | 2 Responses

By Louis Columbus on May 13, 2013
During 2012 the worldwide Enterprise Resource Planning (ERP) market experienced sluggish growth of just 2.2%, yet Software-as-a-Service (SaaS), financial management and Human Capital Management (HCM) applications showed potential for breakout growth. Through the challenging times of the previous year however, SAP still retained worldwide market share leadership.  These and other insights were recently published in […]
Posted in Business, Featured Posts | Tagged analytics, byline=Louis Columbus, Cloud Computing, Concur, Cornerstone OnDemand, Data Driven, enterprise software, erp, Infor, Intelligent Tech, Kronos, Louis Columbus' blog, microsoft, Microsoft Dynamics AX, netsuite, oracle, Sage, sap, software as a service, Tech, ticker=NASDAQ:MSFT, ticker=NASDAQ:ORCL, ticker=NYSE:SAP

By Dennis Moore on January 4, 2013
Highlights from the world of Enterprise Software and Solutions over the past two months (or so): Salesforce.com had a strong Q3. NetSuite had a strong Q3. HP did not. Workday had its IPO. It's doing well, with a market cap just over $8.5 billion and a constrant stream of innovation. Lots of IT failures recently, […]
Posted in Business, Technology / Software, Trends & Concepts | Tagged Amazon, Amazon.com, analytics, android, apple, BI, Big Data, business intelligence, Cassandra, Cloud, Database, Dell, Dennis Moore, Ensw, Facebook, google, hadoop, HANA, Hewlett-Packard, hp, iaas, ibm, Infor, Informatica, iPad, iPhone, IPO, IT, IT Failure, Java, jobs, Linux, microsoft, mobile, netsuite, NoSQL, Open source, oracle, PaaS, Patent, patent troll, RIM, SaaS, salesforce.com, samsung, sap, SAP AG, Sybase, tablet, Tibco, Twitter, vc, VMware, workday, Yahoo | 1 Response

By Dion Hinchcliffe on November 1, 2012
Earlier today software giant SAP unveiled their latest vision for enterprise social software, along with an integrated set of functional offerings that focus on delivering targeted business value. Is it enough?
Posted in Featured Posts, Technology / Software | Tagged CIO, collaboration, Enterprise 2.0, enterprise software, IT Priorities, Sameer Patel, sap, StreamWork, SuccessFactors

By Esteban Kolsky on September 21, 2012
Before digging into the analysis of where Salesforce is and where it is going, and how the message at DreamForce was — what's the word I am looking for… no, I won't give it away yet (got a good analogy to introduce you to it, trust me). Anyways, before doing that – I want to […]
Posted in Featured Posts, Technology / Software | Tagged Dreamforce, Enterprise 2.0, salesforce.com, Sameer, sap, Social, StreamWork

By Sameer Patel on June 18, 2012
I'm on a flight to Boston to dip into TechWeb's Flagship Enterprise 2.0 Conference – the definitive watering hole for all enterprise social enthusiasts. Every year we look for both practical insights so practitioners can advance their effort on the ground, but as important this event is where one gets a sense of potential forward movement of […]
Posted in Business | Tagged Collaborative Organizations, Event Reviews

By Susan Scrupski on May 23, 2012
With Patel's new position, SAP recently moved "social" into its cloud group where it will support all SAP suites and concentrations (CRM, for example) in a new social platform that will be structured to support the business horizontally and seamlessly across on-premise and cloud offerings. The group is building what they're calling, "Project Robus." (Latin for resolve or purpose.)
Posted in Technology / Software | Tagged Business process, CubeTree, Enterprise 2.0, erp, Lars Dalgaard, Sameer Patel, sap, SAPPHIRE, sapphirenow, social business, StreamWork, SuccessFactor | 2 Responses

By Paul Greenberg on March 14, 2012
Tuesday morning I officially heard that Sameer Patel, one of the key thought leaders in the collaboration space and one of the few who understood the convergence between collaboration and Social CRM, became the SAP Global VP, Enterprise Collaboration and Social Software Solutions. Thing is,  he is also a very dear friend of mine, someone I […]
Posted in Business | Tagged Sameer, Sameer Patel, sap, StreamWork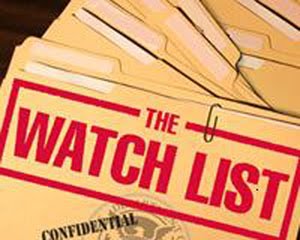 By Paul Greenberg on January 9, 2012
We covered salesforce.com and Microsoft in CRM Watchlist 2012 Winners Part 1A.Now we move on to SAP and Oracle. Hah. Lets roll.SAPSAP certainly deserves to be a winner in the CRM 2012 Watchlist. It has been in the past and probably w…
Posted in Technology / Software | Tagged CRM, CRM Watchlist | 1 Response