By Jason M. Lemkin on February 12, 2015
In SaaS, I think one of the biggest traps you can get yourself into as a founder is doing Low ROI things for one minute longer than you have to. Of course, this is true in all start-ups.  But quickly in SaaS it becomes worse.  Why?  Because they are more functional areas to handle, earlier. […]
Posted in Business | Tagged aaron levie, Entrepreneurship, Getting to Initial Scale, SaaS, SaaStr, startups

By Dave Kellogg on May 15, 2014
While I did my own post on the Box S-1, I also noticed that fellow CEO blogger, Tien Tzuo of Zuora, had done a post of his own with the catchy title These Numbers Show That Box CEO Aaron Levie is a Genius.  I saw the post, clipped it to Evernote, and I decided to read […]
Posted in Business, Featured Posts | Tagged aaron levie, Box, BoxHQ, IPO, SaaS, salesforce.com, workday, Zuora

By Louis Columbus on August 6, 2013
Stanford Hoover Tower (Photo credit: Wikipedia) The value and variety of online cloud computing programs being offered by leading colleges and universities is proliferating. Focusing on the learning needs of IT professionals who need to apply cloud technologies to solve complex business problems, many of these programs and courses sell out before classes begin. This […]
Posted in Featured Posts, Technology / Software | Tagged aaron levie, Berkeley, byline=Louis Columbus, Cloud Computing, DePaul University, Georgia Institute of Technology, Harvard University, Innovation & Science, Irvine, JDA Software, Los Angeles, Louis Columbus' blog, Tech, UCLA, University of California | 1 Response

By Louis Columbus on February 24, 2013
Hiring great people and creating a culture of achievement that is fun, focused and able to get challenging tasks done is not an easy task. Keeping that culture strong and focused on the customer takes a unique leader that consistently earns trust and respect.  Those are the qualities I think of whenever I'm asked to […]
Posted in Business, Featured Posts | Tagged aaron levie, AppDynamics, bill mcdermott, byline=Louis Columbus, Citrix Systems, Cloud Computing, customer relationship management, Data Driven, enterprise software, Glassdoor, Jim Hagemann Snabe, Jim Whitehurst, Louis Columbus' blog, NetApp, Red Hat, SaaS, Tech, VMware | 1 Response

By Michael Krigsman on January 28, 2013
Enterprise software, long a complex domain only of interest to specialists, has become the darling of venture capital investors and start-ups. This post presents context and concludes with advice for CIOs on navigating the changing enterprise software landscape. Enterprise software eats the world (photo credit: Michael Krigsman) To get a sense of growing interest in […]
Posted in Featured Posts, Trends & Concepts | Tagged aaron levie, Cloud Computing, enterprise, enterprise software, Enterprise Startups, New York City, software as a service, Vinnie Mirchandani | 1 Response

By Josh Greenbaum on October 23, 2012
Levie is still funny and outrageous, and Box is still young and hip, but the company's focus is clearly on making sure that growth and new markets are characterized by an astute reading of market forces, and not just on being cool and hip.
Posted in Business, Featured Posts, Technology / Software | Tagged aaron levie, Box, Box.net, boxworks, collaboration, dropbox, Entrepreneurship, microsoft, Microsoft SharePoint, salesforce.com, sharepoint | 6 Responses

By R "Ray" Wang on October 16, 2012
Think TED Meets Enterprise For The C-Suite – Constellation's Connected Enterprise. Constellation's flagship event, Connected Enterprise 2012, starts November 9th to 11th, 2012.  This intimate innovation summit in Dana Point, CA (www.stregismb.com) is designed for senior business leaders who are attempting or successfully using disruptive technologies such as social business, cloud computing, mobile enterprise, big […]
Posted in Trends & Concepts | Tagged aaron levie, Adam Pisoni, Box, CoIT and the New CSuite, Constellation Research, Constellation SuperNova Awards, digital marketing, disruptive, Disruptive Tech Life Cycle, disruptive technologies, Disruptive technology, enterprise, enterprise applications, enterprise apps, Enterprise apps strategy, Enterprise architecture, Enterprise Business Apps, enterprise class, enterprise software, enterprise strategy, event report, future of work, innovation, microsoft, Microsoft Business Solutions, Microsoft Dynamics, Mike Ehrenberg, R "Ray" Wang;, rwang0, sap, SAP AG, Software Insider, SoftwareInsider, Tech Optimization And Innovation, Vishal Sikka, yammer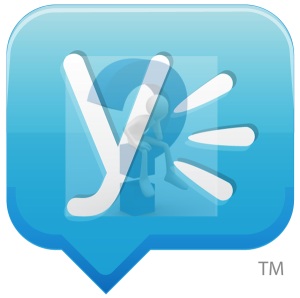 By Phil Wainewright on June 26, 2012
It's difficult to see how Yammer will improve SharePoint, or what value it will add for customers. It's just another tool in an increasingly chaotic Microsoft toolbox.
Posted in Featured Posts, Technology / Software | Tagged aaron levie, microsoft, Microsoft SharePoint, yammer, yams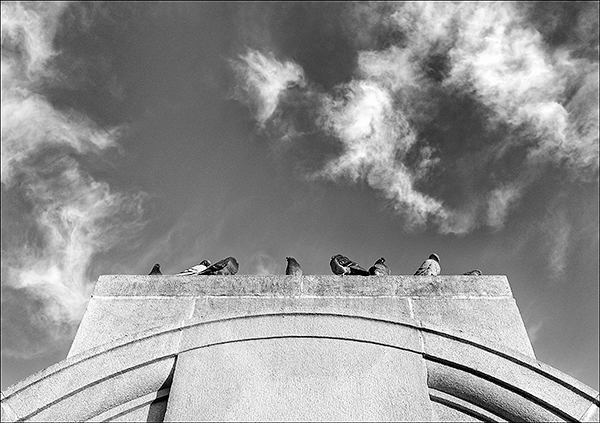 By Michael Krigsman on December 4, 2011
Photo credit: Cloud watching by Michael Krigsman TechCrunch trumpeted an odd lack of interest in SAP's acquisition of human capital management vendor, SuccessFactors, for $3.4 billion. The popular technology startup blog offered these choice comments: In what is perhaps the most boring piece of tech news to come out of this week, German software giant […]
Posted in Business, Featured Posts | Tagged aaron levie, Ray Wang, sap, SAPSFSF, SuccessFactor, TechCrunch | 1 Response

By Josh Greenbaum on November 15, 2011
Providing cloud-based storage seems so commodity-like, and so hard to defend as a unique differentiator, that it would seem that Box.net, despite the dynamic vigor of the company and its CEO, Aaron Levie, couldn't really make a go of it in the market. After all, some very very big companies, like Microsoft, Google, and Amazon, […]
Posted in Technology / Software | Tagged aaron levie, Box, Box.net, Uncategorized