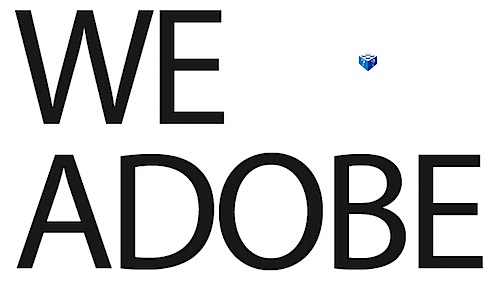 By Michael Coté on May 17, 2010
What does Adobe do after being shut-out of iPhone app development by Section 3.3.1?
Posted in Featured Posts, Technology / Software | Tagged adobe, Adobe Creative Suite, Adobe Flash, apple, Companies, Development Tools, iPhone, mobile, RIA

By Dennis Moore on May 11, 2010
Wondering why Steve Jobs and Apple are blocking Adobe Flash from your iPhone, iPod, and iPad (despite the fact that you own the device and should be allowed to make up your own mind)? Here's a "Top Ten" list examining possible answers.
Posted in Featured Posts, Trends & Concepts | Tagged Adobe Flash, Adobe Flex, Adobe Systems, apple, flash, HTML5, iPad, iPhone, ipod, Steve Jobs | 12 Responses

By Bob Warfield on May 6, 2010
So I'm reading Bray's blog as usual, and I come across his argument against Flash that I see occasionally–namely, that all Flash UI sucks. Why?  Here are his words: What's not to like, then? Well, the user experience, which in my experience is fourth-rate for anything but games; No "Back" button, feaugh. And of the […]
Posted in Trends & Concepts | Tagged 3270 terminal, Adobe Flash, Ajax, flash, google, RIA, Software development, Tim Bray, user interface | 1 Response

By Bob Warfield on May 4, 2010
In the Flash Wars between Apple and Adobe, many commentators have said that there is no anti-trust case because iPhone only has a 25% share.  Larry Dignan has written along those lines, for example.   Yet, I have to ask, a 25% share of what?  What is this market definition that they only have 25% of?  […]
Posted in Business | Tagged Adobe Flash, Adobe Systems, apple, iPhone, Monopoly, Smartphone | 13 Responses

By Bob Warfield on April 21, 2010
Apple's strategy towards Adobe Flash drives me nuts.  There's yet another flurry of posts about it as Adobe officially abandons further work on Flash for the iPhone.  Adobe hints they're going to be more Google Android focused according to Sarah Perez, and there have certainly been all the right rumblings in terms of a good […]
Posted in Featured Posts, Technology / Software | Tagged adobe, Adobe Flash, Amazon, apple, flash, iPad, iPhone, orwell, SaaS, strategy | 1 Response
By Michael Coté on October 16, 2009
While at Adobe MAX, I had the pleasure of talking with one of the customer keynotes, Adam Mollenkopf of FedEx Custom Critical. His team had worked on a Flash Platform and LiveCycle driven console for tracking high-dollar shipments and monitoring just about every aspect of the shipment itself. I'm always searching for stories of why […]
Posted in Technology / Software | Tagged Adobe Flash, Adobe Flex, conferences, fedex, RedMonkTV, RIA, RIA Weekly, Screencasts