By Paul Greenberg on April 2, 2014
I just witnessed the beginning of Adobe's transformation to a possible marketing technology power. There is a lot to do for them to get there, but they truly have a shot. Read why and what they need to do.
Posted in Business, Featured Posts | Tagged adobe, Adobe Marketing Cloud, Adobe Systems, Brent Leary, Customer Experience, marketing, Neolane

By Phil Wainewright on July 18, 2011
Congratulations to the team at EchoSign on the company's acquisition by Adobe (see also Techmeme coverage). I'm sorry to say, though, that if Adobe's previous SaaS acquisitions are anything to go by, today's news is likely to be less of a cause for celebration than commiseration with EchoSign's users and fans over the next few […]
Posted in Business, Featured Posts | Tagged acquisitions, Acrobat.com, Adobe Systems, echosign, M&A, SaaS, WebEx | 1 Response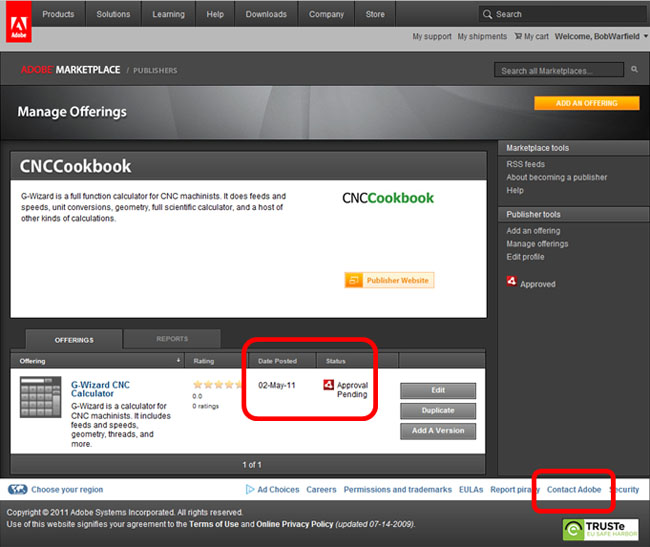 By Bob Warfield on July 13, 2011
I'm annoyed today.  That's my problem not yours, but hopefully you will at least find my story interesting, amusing, or perhaps a cautionary tale depending on the business you're in.  If not, there's a lot else happening on the Internet, most of it probably more interesting.  If you like a good rant, read on… It's […]
Posted in Business, Featured Posts | Tagged adobe, Adobe Systems, marketing | 2 Responses

By R "Ray" Wang on May 29, 2011
Executive Profile Series Delivers The Inside View On Disruptive Technologies Starting this week, we'll be kicking off an on-going series of interviews with the people behind the technologies in Cloud Computing and Social Business.  The interviews should provide insightful points of view from a customer, industry, and vendor perspective.  The transcript of the 30 minute […]
Posted in Business | Tagged aaron levie, Adam Rogers, adobe, Adobe Systems, Alan F. Nugent, Alcatel-Lucent, Alistair Rennie, Aneel Bhusri, Attensity Group, Bill Jacarsuo, Bob Kelly, Box.net, Brad Smith, BunchBall, Charlie Isaacs, Clarabridge, Cloud, Cloud Computing, Danile Debow, David Bankston, David Sacks, disruptive, disruptive technologies, Disruptive technology, Ed Van Siclen, Eugene Lee, Executive Profiles, Gaurav Dhillon, Get Satisfaction, Greg Gianforte, hootsuite, Ian Hersey, ibm, INgage Networks, Intuit, Jive Software, Lithium Technologies, loic le meur, Lyle Fong, Marcel LeBrun, Michael Ni, microsoft, Moxie Software, Mzinga, netsuite, Parker Harris, Pervasive Software, Peter Lorenz, R "Ray" Wang;, R "Ray" Wang;, Radian6, Rajat Paharia, Ram Menon, Randy Guard, RightNow, RightNow Technologies, Rob Howard, Rob Tarkoff, rwang0, Ryan Holmes, Rypple, salesforce.com, sap, SAP AG, SAS Institute, seesmic, Sid Banerjee, SnapLogic, social business, Social Business Software, socialtext, Telligent, TIBCO Software, Tien Tzuo, Tom Kelly, Tony Zingale, Ultimate Software, vendor strategy, Verafirma, Wendy Lea, workday, yammer, Zach Nelson, Zuora | 1 Response

By Bob Warfield on September 9, 2010
How ironic.  On the same day that MG Seigler was penning one of his characteristically snarky posts (snark is one of the ways Techcrunch pursues its Follower Economy) about how Android isn't really open, Apple announces the return of Flash to the iWorld. Adobe's stock price is cooking this morning as a result (I wonder […]
Posted in Featured Posts, Technology / Software | Tagged Adobe Systems, android, App Store, apple, competition, flash, gordon gecko, greed, iPhone, opennes, platforms, RIA, Software development, strategy, user interface | 3 Responses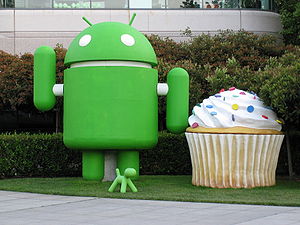 By Bob Warfield on June 24, 2010
Image via Wikipedia Fascinating news from a recent Appcelerator survey of 2700 mobile developers: – The long term bet among these developers is Android – Apple is a short term bet, mostly because it's a hot platform now. – The reason is open-ness and cross-platform portability The really interesting thing is that a lot of […]
Posted in Technology / Software | Tagged adobe, Adobe Systems, android, Appcelerator, apple, google, iPhone, strategy

By Dennis Moore on May 11, 2010
Wondering why Steve Jobs and Apple are blocking Adobe Flash from your iPhone, iPod, and iPad (despite the fact that you own the device and should be allowed to make up your own mind)? Here's a "Top Ten" list examining possible answers.
Posted in Featured Posts, Trends & Concepts | Tagged Adobe Flash, Adobe Flex, Adobe Systems, apple, flash, HTML5, iPad, iPhone, ipod, Steve Jobs | 12 Responses

By Bob Warfield on May 4, 2010
In the Flash Wars between Apple and Adobe, many commentators have said that there is no anti-trust case because iPhone only has a 25% share.  Larry Dignan has written along those lines, for example.   Yet, I have to ask, a 25% share of what?  What is this market definition that they only have 25% of?  […]
Posted in Business | Tagged Adobe Flash, Adobe Systems, apple, iPhone, Monopoly, Smartphone | 13 Responses
By Michael Coté on April 29, 2010
Overall, pretty good stuff.
Posted in Business, Featured Posts | Tagged Adobe Systems, apple, google, Hewlett-Packard, hp, iPhone 3G, M&A, mobile, Open source, palm

By James Governor on March 26, 2010
When you attend a conference there is always a danger of going native, enjoying the Cool-Aid a little too much, so it pays to give it a couple of days before commenting. I wasn't able to make Microsoft MIX this time around but I did follow it on the web. Unless I am much mistaken, […]
Posted in Featured Posts, Technology / Software | Tagged Adobe Systems, apple, google, microsoft, MIX, redmonk, Windows Phone 7 Series