By Naomi Bloom on June 10, 2015
(Given the current noise in the tech press about poor little startup Zenefits' suffering at the hands of big kahuna ADP  I thought this repost might be timely.) December 8th, 2014 Background This post was inspired by a recent discussion among the Enterprise Irregulars.   It began when one of our members called our attention […]
Posted in Featured Posts, Technology / Software | Tagged ADP, API Economy, Lawsuit, Opum, Zenefits, ZenPayroll

By Louis Columbus on July 15, 2013
Comparing the latest Price Waterhouse Coopers (PwC) List Of Top 100 Global Software Leaders published in May of this year with current Glassdoor ratings based on employee feedback provides valuable insights into the best software companies to work for in 2013. The Glassdoor ratings of the percentage of employees who would recommend their employer to […]
Posted in Business, Featured Posts | Tagged Aart J. de Geus, ACI Worldwide, Acision, adobe, ADP, Amdocs, Ansys, apple, Ariba (Acquired by SAP), Aspect Software, autodesk, Avaya, Bentley Systems, BMC Software, byline=Louis Columbus, CA Technologies, Cadence Design Systems, Cegedim, Cerner, Cisco, Citrix Systems, Cloud Computing, CommVault, Compuware, Concur Technologies, Dassault Systèmes, Data Driven, EMC (excluding Vmware), enterprise software, Epicor, Ericsson, ESRI, FICO (formerly Fair Isaac), Fidelity National Information Services, Fidessa, Fiserv, fujitsu, Genesys Telecommunications Laboratories, Glassdoor, google, Greg Bentley, GXS, Hitachi, Hitachi Data Systems, hp, ibm, Infor, Informatica, intel, Intergraph, InterSystems, Intuit, invensys, JDA Software Group, Jim Hagemann Snabe, Kaspersky Lab, Kronos Inc., Louis Columbus' blog, McKesson, MEDITECH, Mentor Graphics, Micro Focus, Micros Systems, microsoft, MIcroStrategy, Misys, mobile, NEC Corporation of America, NetApp, Neusoft, NICE Systems, Northgate Information Solutions, Nuance Communications, OpenText, oracle, Pitney Bowes Software, PTC, Quest Software (Dell), Red Hat, Sage North America, salesforce.com, sap, SAS, Siemens Enterprise Communications, Software AG, Sophos, Sungard, SWIFT, Symantec, Synopsis, Synopsys, Tech, Teradata, Tibco, Trend Micro, unisys, Unit4, Verint Systems, VMware, Wincor Nixdorf, Wolters Kluwer
By Phil Fersht on March 11, 2013
When is comes to outsourcing, dealing with the middle-market has been somewhat akin to dealing with the mother-in-law: can be awkward to deal with, very hard to please, and always has complex demands on your patience and resources.
Posted in Business, Featured Posts | Tagged ADP, business platforms, Business Process Outsourcing (BPO), Buyers' Sourcing Best Practices, Cloud Computing, CRM and Marketing, Dynamics Phil Fersht, Enterprise Irregulars, Finance & Accounting BPO, HfS Surveys: All our Survey Posts, HfS Surveys: State of the Outsourcing 2013, HR Outsourcing, IaaS and BPaaS, Industry-specific Outsourcing, Innovation in Outsourcing, IT Outsourcing / IT Services, Knowledge Process Outsourcing & Analytics, microsoft, oracle, Outsourcing and Politics, Outsourcing Research, PaaS, SaaS, salesforce.com, sap, SFDC, Talent in Sourcing, The Future of Outsourcing, workday

By Naomi Bloom on January 2, 2013
And the winner is? [Shout-out to my colleague Lisa Rowan at IDC.  Her recent guest post was the impetus for my finishing this post, which I had started right after Workday went public on 10-12-2012.] 1987:  Bloom & Wallace and PeopleSoft Founded 1987 was a big year in the history of HR technology.  That's the […]
Posted in Business, Featured Posts | Tagged ADP, Dave Duffield, enterprise software, HR Tech, HRM Software, Kronos, microsoft, oracle, Oracle Fusion, PeopleSoft, SaaS, sap, SAP AG, SAPSFSF, SuccessFactors, workday | 5 Responses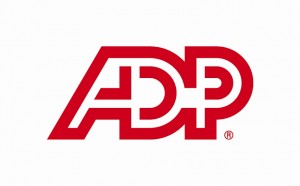 By Naomi Bloom on August 16, 2011
It's Not Your Grandfather's ADP!
Everyone in my professional world, and most business people in general, know ADP – or at least they think they do.   While ADP offers a very wide range of products/services to both employers and all types of vehicle dealers, they continue to be known most widely as "the payroll company." 
The company's history is one […]
Posted in Business | Tagged ADP, HR Tech, HRM Software, HRO, Models/Modeling, SaaS

By R "Ray" Wang on April 22, 2010
SnapLogic Solves Complex Cloud/SaaS Based Integration
Organizations face a deluge of data from more and more new sources, especially in the Cloud.  Existing integration solutions often require expensive custom coding that's purpose built; but rigid and disposable.  A change in business objects or swap out of new solutions often require brand new investments in integration.  SnapLogic […]
Posted in Business, Featured Posts | Tagged ADP, ADP Employease, Apps Strategy, boomi, Box.net, cast iron systems, Cloud, Cloud Computing, cloud integration, enterprise applications, enterprise apps, Enterprise apps strategy, Enterprise architecture, Enterprise Business Apps, Enterprise Business Apps Vendors, Informatica, Intacct, integration, Intuit, OpenAir, oracle, PeopleSoft, pervasive, Pervasive Software, QuickBooks, SaaS, SaaS Integration, SnapLogic, Snaps, software as a service, sugarcrm, the "I" word, Thursday's Tech Showcase