By R "Ray" Wang on May 29, 2011
Executive Profile Series Delivers The Inside View On Disruptive Technologies Starting this week, we'll be kicking off an on-going series of interviews with the people behind the technologies in Cloud Computing and Social Business.  The interviews should provide insightful points of view from a customer, industry, and vendor perspective.  The transcript of the 30 minute […]
Posted in Business | Tagged aaron levie, Adam Rogers, adobe, Adobe Systems, Alan F. Nugent, Alcatel-Lucent, Alistair Rennie, Aneel Bhusri, Attensity Group, Bill Jacarsuo, Bob Kelly, Box.net, Brad Smith, BunchBall, Charlie Isaacs, Clarabridge, Cloud, Cloud Computing, Danile Debow, David Bankston, David Sacks, disruptive, disruptive technologies, Disruptive technology, Ed Van Siclen, Eugene Lee, Executive Profiles, Gaurav Dhillon, Get Satisfaction, Greg Gianforte, hootsuite, Ian Hersey, ibm, INgage Networks, Intuit, Jive Software, Lithium Technologies, loic le meur, Lyle Fong, Marcel LeBrun, Michael Ni, microsoft, Moxie Software, Mzinga, netsuite, Parker Harris, Pervasive Software, Peter Lorenz, R "Ray" Wang;, R "Ray" Wang;, Radian6, Rajat Paharia, Ram Menon, Randy Guard, RightNow, RightNow Technologies, Rob Howard, Rob Tarkoff, rwang0, Ryan Holmes, Rypple, salesforce.com, sap, SAP AG, SAS Institute, seesmic, Sid Banerjee, SnapLogic, social business, Social Business Software, socialtext, Telligent, TIBCO Software, Tien Tzuo, Tom Kelly, Tony Zingale, Ultimate Software, vendor strategy, Verafirma, Wendy Lea, workday, yammer, Zach Nelson, Zuora | 1 Response

By Esteban Kolsky on January 24, 2011
Before we start – Genesys already has an enterprise software solution; they had it for some time. I remember having conversations with them at least in 2003-2004 (that I recall). It is a good solution also – evolved over the years from  being a good ERMS (email response management systems) solution to become a full […]
Posted in Featured Posts, Technology / Software | Tagged Alcatel-Lucent, Customer Experience, enterprise software, gartner, Magic Quadrant | 1 Response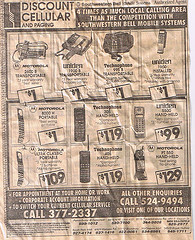 By Michael Coté on September 1, 2010
Aclatel-Lucent is buying OpenPlug, which is a development suite that aims to make multi-platform development in the mobile space easier.
Posted in Business | Tagged Alcatel-Lucent, Companies, Development Tools, M&A, Mergers & Acquisitions, mobile, OpenPlug, Programming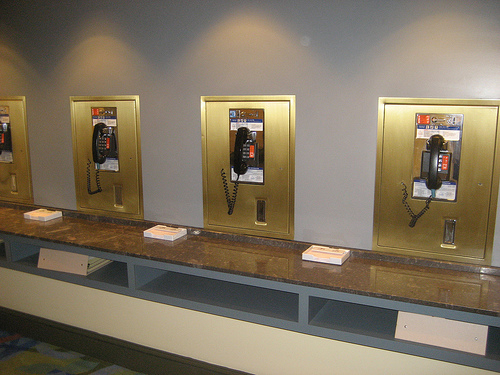 By Michael Coté on August 24, 2010
The telco ecosystem is finally waking up to Microsoft's great epiphany of the 80's and 90's: it's all about developers.
Posted in Trends & Concepts | Tagged 280 North, Alcatel-Lucent, android, apple, Community, iPhone, M&A, marketing, mobile, MOTO, motorola, Programming, Smartphone, The New Thing

By Michael Coté on June 29, 2010
Helping carriers take advantage of selling apps instead of just voice and data.
Posted in Business | Tagged Alcatel-Lucent, Development Tools, dumb pipes, mobile, open API, platforms, ProgrammableWeb, Quick Analysis, stupid network