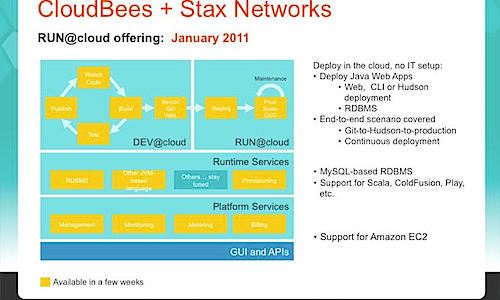 By Michael Coté on December 14, 2010
CloudBees has purchased Stax Networks (see their write-up) to build out their ambitions to become the leading Java PaaS. Thus far, CloudBees has been known as the Hudson in the cloud company, running the continuous build tool in the cloud (on Amazon) for it's beta users. Doing a build in the cloud is one thing, […]
Posted in Technology / Software | Tagged ALM, Brief Notes, Cloud, Cloud Computing, CloudBees, Development Tools, Java, PaaS, Stax Networks, tasktop, VMware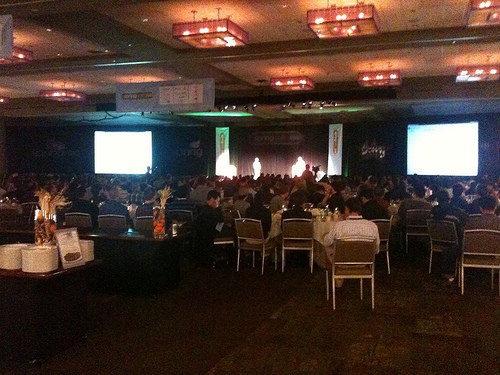 By Michael Coté on October 21, 2010
Earlier this week, I was at VMWare's SpringOne conference, covering announcements and new work from their SpringSource division. They launched an integrating cloud-based software development suite of tools, several technology partnerships with Google, and started to outline new integration needs from the social, mobile, and database world.
Posted in Technology / Software | Tagged ALM, Code2Cloud, conferences, Development Tools, enterprise software, Java, Open source, Quick Analysis, SaaS, SpringSource, tasktop

By Josh Greenbaum on July 7, 2010
Big company battles, like real-world battles between countries, often center around obscure points of friction. The Austro-Prussian war had its Schleswig-Holstein, the Vietnam war had the Gulf of Tonkin incident, and enterprise software has application lifecycle management. ALM today is a relatively obscure point of friction between giants that holds the promise of igniting global […]
Posted in Featured Posts, Trends & Concepts | Tagged ALM, ibm, lifecycle, sap, SAP and Oracle, Sun Microsystems, tco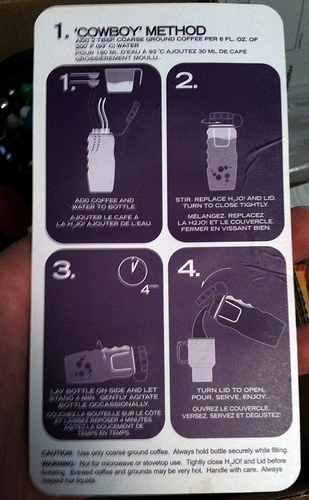 By Michael Coté on February 22, 2010
ALM needs to help speed up software delivery.
Posted in Technology / Software | Tagged Agile, agile development, ALM, CollabNet, Development Tools, Management, Programming, project management | 1 Response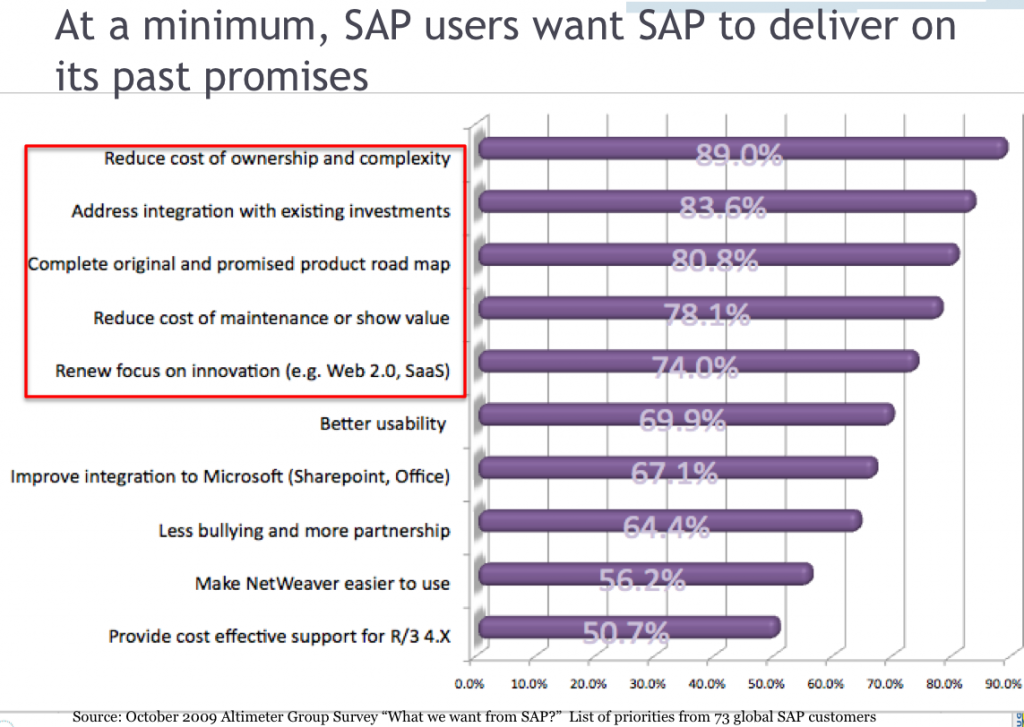 By R "Ray" Wang on January 6, 2010
High Cost Of Ownership And Changing Requirements Drive SAP Users To Seek Optimization Solutions As users await SAP to regain its mojo (see Dennis Howlett's post) and implement it's "Voice of the Customer" strategy in 2010, users must continue to reduce their cost of ownership and complexity (see Figure 1).  In addition, rapidly changing business […]
Posted in Technology / Software | Tagged 3PM, adobe, ALM, application extension and usability, application life cycle management, Apps Strategy, archiving, CIO, cost reduction, customer experience management, disaster recovery, DR, EMC, enterprise applications, Enterprise apps strategy, enterprise software, ERP-Link, Friday's Feature, GuiXT, HA, Hayes Technology, high availability, Hyperformix, ibm, IBM Optim, IntelliCorp, license management, license policy, license returns, long term apps strategy, maintenance fees, Microsoft integration, Microsoft Office, optimization, partner ecosystems, RainStor, rimini street, sap, SAP Duet, secondary market, shelfware, software bill of rights, software licensing, software licesing and pricing, software pricing, Storage, SusenSoftware, Synactive, The SAP Optimization List, Third Party Maintenance, Tidal Software, Tuesday's Tip, ue, ui, upgrades, usability, used software, UsedSoft, User Experience, user interaction, user strategy, users, virtualization, VM Ware, VMware, West Trax, Winshuttle | 3 Responses