By Louis Columbus on November 27, 2018
The U.S. B2B eCommerce market is predicted to be worth $1.2T by 2022 according to Forrester. 75% of marketing executives say that reaching customers where they prefer to buy is the leading benefit a company gains from selling through an e-commerce marketplace according to Statista. 67% strongly agree to the importance of B2B e-commerce being critical to their […]
Posted in Business, Featured Posts, Technology / Software, Trends & Concepts | Tagged Altimeter Group, byline=Louis Columbus, Digital Marketplaces, ECommerce, Forrester, google cloud platform, Kahuna, machine learning

By Michael Krigsman on August 20, 2012
A new report by Altimeter Group sheds light on the importance of risk management as applied to social media.
Posted in Featured Posts, Trends & Concepts | Tagged Altimeter Group, Business, Financial services, Insurance, Management, Marketing and Advertising, Risk management, Social Media | 1 Response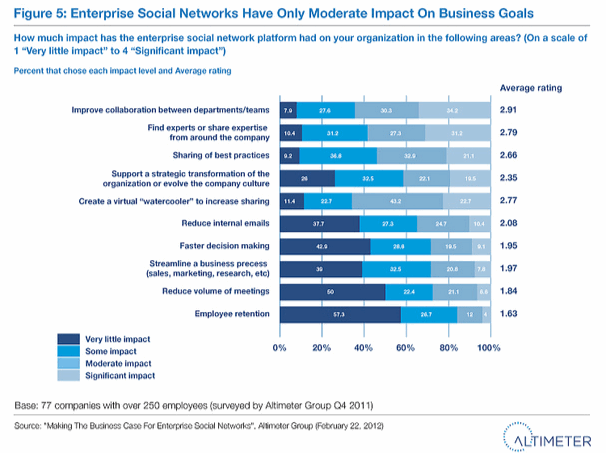 By Sameer Patel on February 29, 2012
The hubris around Social Business is scaling new heights these days, and yet in many ways the concept seems to be redlining to nowhere.  As an example, take a look at this thread on Google Plus by Francine Hardaway. 133 comments later, there's little agreement on what all of this really is, who the experts are, […]
Posted in Business, Featured Posts, Trends & Concepts | Tagged Altimeter Group, Collaborative Organizations, Enterprise 2.0, Knowledge Management, Measurement and Analytics, Social network | 1 Response

By David Terrar on April 29, 2011
Careful with that spelling (for some reason I preferred it to Canute or Kanute).  Here is my premise.  I think, like Clay Shirky, that we are living in a period of transformation rivalling the changes in society triggered by the printing press, the telegraph, the telephone, photography, film, television, or the start of the Internet […]
Posted in Business, Trends & Concepts | Tagged 2.0 Adoption Council, Altimeter Group, Dachis Group, Dennis Howlett, Enterprise 2.0, Enterprise 2.0 Conference, ibm, social business, Social Business Summit, Social Enterprise, Web 2.0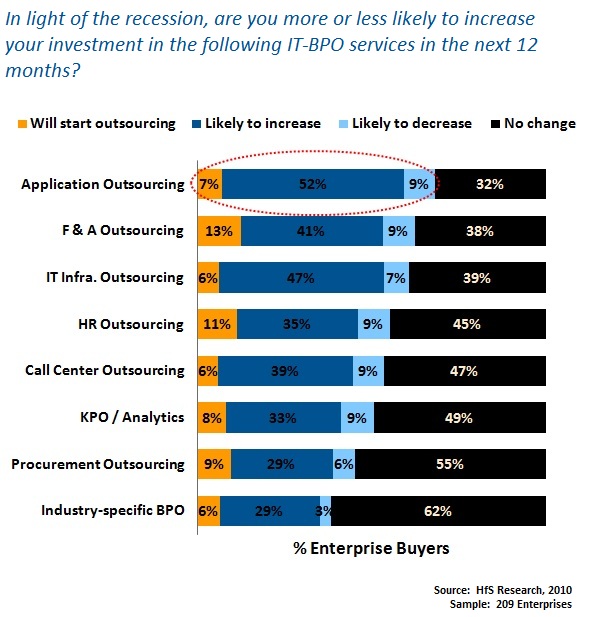 By Phil Fersht on November 15, 2010
This morning I nearly choked on my cornflakes to the incredible revelation in CIO.com from analyst firm, Gartner Group, that outsourcing doesn't save money.
Posted in Business | Tagged Altimeter Group, CIO.com, Confusing Outsourcing Information, gartner, Gartner Group, IT Outsourcing / IT Services, Linda Cohen, Outsourcing Research | 2 Responses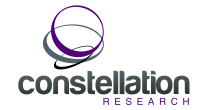 By R "Ray" Wang on November 9, 2010
First Things First.  Thank You Altimeter Group. The rumors are true.  I've left, but on good terms.  I remain a unit member and investor of Altimeter.  I wish my former colleagues the best.  In fact, Altimeter's been doing great work.  The firm has grown from 10 to 135 clients in 13 months.  The team is […]
Posted in Business, Featured Posts | Tagged #crsch, Altimeter Group, analyst, Constellation, Constellation Research, ConstellationRG, CRCH, CRG, Industry analyst, research | 2 Responses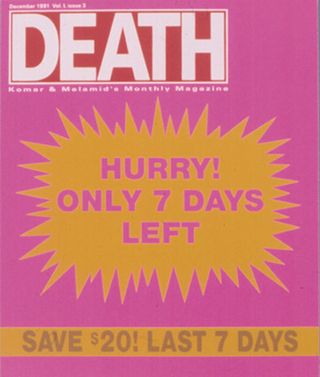 By John Taschek on November 9, 2010
Technology media was further disrupted this morning when a seemingly minor announcement rocked the media world. The minor part is this – a new analyst firm was launched today. The disruptive part is that the assemblage of key influencers into one organization that is not advertiser driven. The new firm…
Posted in Business, Featured Posts | Tagged Altimeter Group, analysts, Cloud Computing, Constellation Research, ConstellationRG, Industry analyst, research, salesforce.com, Web/Tech, Weblogs | 7 Responses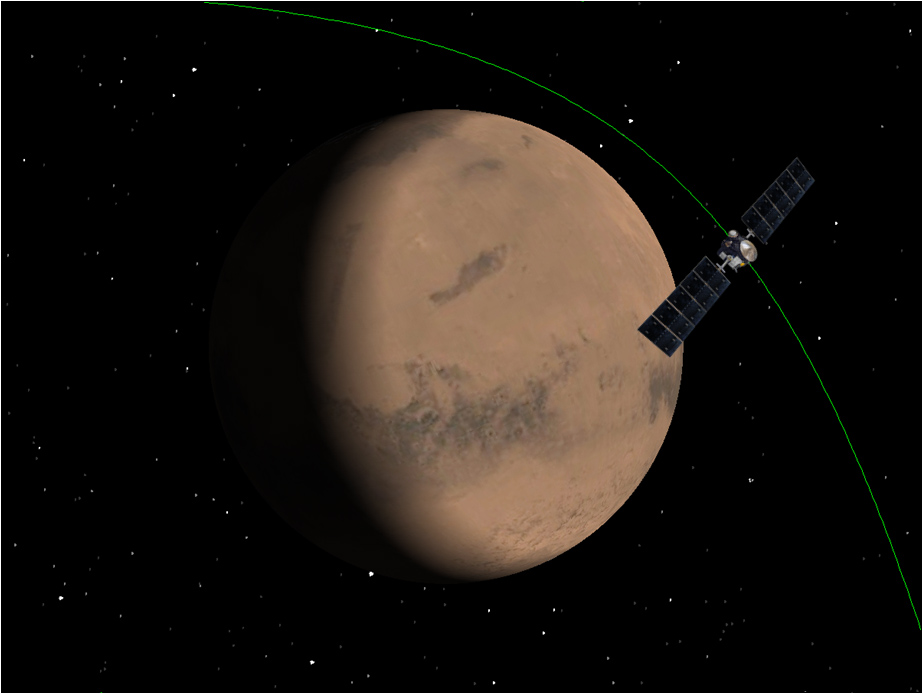 By James Governor on October 14, 2010
Gartner certainly fosters chatter in the "independent" analyst community. How could we not talk about the 900 lb Gorilla? Ever since the Altimeter Group got a gravitational slingshot from Forrester one of the topics under discussion is the Star Analyst firm, and whether a big firm can be one. Can larger firms celebrate their analysts […]
Posted in Trends & Concepts | Tagged Altimeter Group, analystbusiness, Burton, gartner, redmonk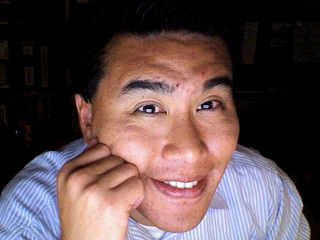 By Phil Fersht on August 2, 2010
Analysts Phil Fersht and Ray Wang air some recent discussions on the world of social media and the convergence of software delivery and outsourcing… here's part I
Posted in Business | Tagged Altimeter Group, BPO, Cloud Computing, Current Affairs, Innovation in Outsourcing, IT Outsourcing / IT Services, Outsourcing Advisors, Outsourcing and Technology, Outsourcing Heros, Outsourcing Research, SaaS, The Future of Outsourcing | 1 Response

By Paul Greenberg on July 21, 2010
I've been doing some thinking about the 1st half of 2010 and have some observations, some of which deserve a probably longer treatment than I'm about to give them and some of them that only need a sentence or two.  They are not entirely random but they are a series of slightly disconnected thoughts on […]
Posted in Featured Posts, Trends & Concepts | Tagged Altimeter Group, Dion Hinchcliffe, e20, Enterprise 2.0, Esteban Kolsky, Sameer Patel, SCRM, Social CRM | 1 Response