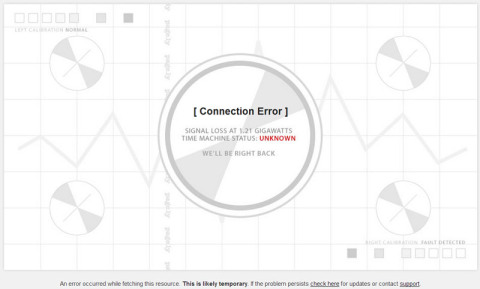 By Bob Warfield on February 25, 2013
My CNCCookbook blog is experiencing it's second outage so far this month.  That's a cause for visitor unhappiness and potentially lost business.  I use Page.ly, because I believe in SaaS services.  CNCCookbook is bootstrapped, and I try not to spend any of my time at all doing something that I can easily have done for […]
Posted in Technology / Software | Tagged Amazon.com, Cloud, Firehost, Page.ly, wordpress, WPEngine | 4 Responses

By Dennis Moore on January 4, 2013
Highlights from the world of Enterprise Software and Solutions over the past two months (or so): Salesforce.com had a strong Q3. NetSuite had a strong Q3. HP did not. Workday had its IPO. It's doing well, with a market cap just over $8.5 billion and a constrant stream of innovation. Lots of IT failures recently, […]
Posted in Business, Technology / Software, Trends & Concepts | Tagged Amazon, Amazon.com, analytics, android, apple, BI, Big Data, business intelligence, Cassandra, Cloud, Database, Dell, Dennis Moore, Ensw, Facebook, google, hadoop, HANA, Hewlett-Packard, hp, iaas, ibm, Infor, Informatica, iPad, iPhone, IPO, IT, IT Failure, Java, jobs, Linux, microsoft, mobile, netsuite, NoSQL, Open source, oracle, PaaS, Patent, patent troll, RIM, SaaS, salesforce.com, samsung, sap, SAP AG, Sybase, tablet, Tibco, Twitter, vc, VMware, workday, Yahoo | 1 Response

By R "Ray" Wang on August 28, 2012
Convergence In The Five Forces Of Consumerization Of Technology Drives The Next Big Thing Social has given us the tools to connect.  Mobile has given us the ability to interact any time and anywhere.  Cloud delivers access points to us with a rich array of content and information.  Big data provides us with the context […]
Posted in Business, Featured Posts | Tagged adobe, Amazon, Amazon EC2, Amazon Web Services, Amazon.com, apple, Apps Strategy, Atlasian, Badgeville, Box, Box.net, BPM, broadvision, BunchBall, Business Analytics, Business process, Business process management, business value, business value framework, BVF, CEO, CFO, Chief Customer Officer, Chief Financial Officer, Chief HR Officer, Chief information officer, Chief Marketing Officer, Chief People Officer, Chief Sales Officer, Chief Service Officer, CHRO, CIO, Cloud, collaboration, collaboration software, community platforms, complex event processing, Constellation Research, Consumer Tech, Consumerization of IT, context, COO, Corporate Strategy, CRM, CrowdTwist, CTO, CubeTree, CustExp, customer engagement, Customer Experience, Decision Services, Design thinking, disruptive, disruptive technologies, Disruptive technology, e20, engagement, Engagement Apps, enterprise applications, enterprise apps, Enterprise apps strategy, enterprise software, enterprise strategy, erp, future of work, Gigya, GoodData, google, ibm, IBM Connections, ibm software group, Interaction History, Jive, Jive Software, Lithium Technologies, microsoft, Microsoft Office, Microsoft SharePoint, Microsoft Windows, Monday's Musings, Moxie, oracle, outcome focused, People to People, predictive, R "Ray" Wang;, role, role-based design, rwang0, salesforce.com, sap, Software Insider, SoftwareInsider, tibbr, Tibco, TideMark, yammer | 2 Responses

By Chris Selland on February 4, 2012
I've been a very loyal Amazon customer for many, many years. I first check the Amazon.com site for practically anything I purchase, and have been a happy Prime member since the advent of the program. In addition, the company's first VP of Customer Service Bill Price, who wrote the excellent book The Best Service is No […]
Posted in Business | Tagged Amazon.com, customer service | 1 Response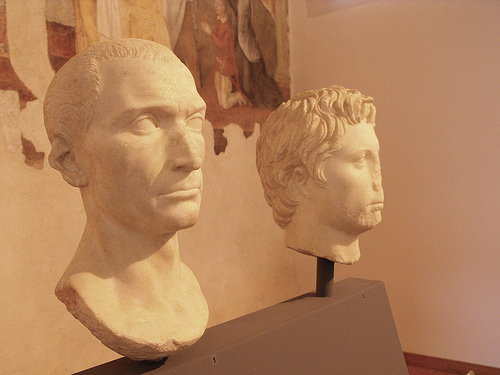 By Dennis Moore on September 5, 2011
July and August Enterprise Software and Solutions news. Headlines and excerpts follow below, but here are some of the highlights of the months of July and August: Apple became the world's most valuable company, but Steve Jobs resigned due to health issues. Meanwhile, Google bought Motorola's cell phone business. Salesforce.com promoted its message of Cloud, […]
Posted in Business, Technology / Software | Tagged Amazon, Amazon.com, apple, BigData, CA, Cloud, Cloud Computing, google, hadoop, hp, Infor, Informatica, Kraig Swensrud, microsoft, mobile, Mozilla, oracle, salesforce.com, sap, SAP AG, Social, Social Enterprise, Steve Jobs, workday, Yahoo | 4 Responses

By R "Ray" Wang on April 25, 2011
Amazon's Cloud Outage Catches Most Clients Offguard The recent Amazon cloud outage at its Northern Virgina data center from 5 am Thursday, April 21, 2011 to roughly 5 am Friday, April 22 has shaken the confidence of some executives on public cloud computing.  Most notably, FourSquare, HootSuite, Reddit, and Quora publicly suffered visible performance issues.  […]
Posted in Technology / Software | Tagged Amazon, Amazon EC2, Amazon Web Services, Amazon.com, Apps Strategy, backup, bill of rights, Cloud, Cloud Computing, Cloud options, disaster recovery, enterprise applications, enterprise apps, Enterprise apps strategy, enterprise software, Enterprise Software Licensee Bill of Rights, enterprise strategy, Foursquare, high availability, hootsuite, IBM Blue Cloud, license management, license policy, Microsoft Azure, Microsoft Azure Services Platform, Private Cloud, Private Clouds, public cloud, Quora, R "Ray" Wang;, R "Ray" Wang;, Reddit, rwang0, Vendor Selection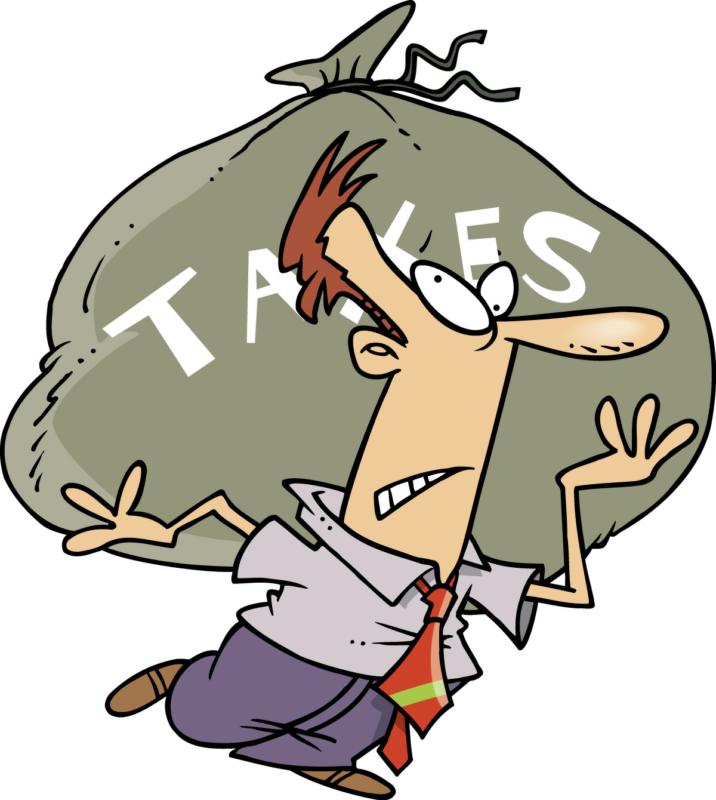 By Dennis Moore on April 15, 2011
Tax day. Meh. Some highlights of the first half of April: Marin County tries using racketeering charges against Deloitte and SAP. Do Marin County residents realize their paid employees are wasting their money this way? And after wasting so much money with an ill-advised ERP project?!? Larry Page takes over CEO role at Google, shakes […]
Posted in Business, Technology / Software, Trends & Concepts | Tagged Amazon.com, apple, C3, Cisco, Cloud, Dell, Epicor, google, hadoop, hp, ibm, Infor, Larry Ellison, Lawson, Marc Benioff, microsoft, Microsoft Azure, mySQL, news, NoSQL, oracle, Patent, PeopleSoft, salesforce.com, sap, Steve Ballmer, VMware, workday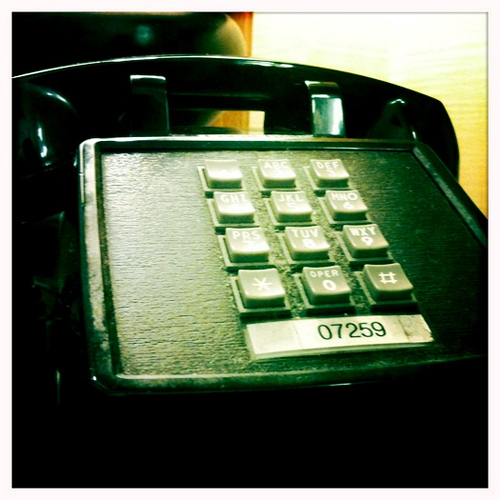 By Michael Coté on May 7, 2010
$2M for Evernote, Netflix growth, Flash poaching, virtual goods, cloud in the SMB.
Posted in Trends & Concepts | Tagged Amazon.com, Cloud, Evernote, google, Netflix, Nintendo, Numbers, OpenTable, Systems Management, Yahoo

By Phil Wainewright on January 14, 2010
Private clouds will be discredited by year end, I predicted yesterday. I was promptly challenged to put my money where my mouth was. Here's my considered response.




Posted in Featured Posts, Trends & Concepts | Tagged Amazon Web Services, Amazon.com, Cloud Computing, Infrastructure as a service, Platform as a service, Private Clouds, Utility computing, Web service
By Chris Selland on October 21, 2009
I loved @dasan's piece on Apple ($AAPL) – this is what market leadership – make that dominance – looks like.  It's a very pretty picture – and it held up today.
Apple & Amazon ($AMZN) have been riding high based on their market leading iPod/iPhone and Kindle platforms.  And deservedly so.
But even market leaders with great […]
Posted in Business | Tagged Amazon.com, apple, e-book, e-reader, google, iPhone, ipod, kindle, microsoft, stocktwits